Mtb Bormio
MTB in Bormio: a vast hidden paradise for lovers of the fat wheels
Bormio is an enchanting place for all MTB enthusiasts who will find fun trails suitable for all levels
MTB lovers in Bormio find fun itineraries and routes of all difficulties.
Although the area is best known by road bike enthusiasts, il Stelvio National Park, i Laghi di Cancano and locations such Valdidentro, Valdisotto or Valfurva, are large spaces and all to be explored even on a mountain bike.
Using the ski lifts, usually open from the end of June to the beginning of September, or the Perego bus service, which connects the different locations in the area with the possibility of transporting bikes, the trails are more accessible and fun even for families or people with little or no training.
A valid and further alternative can also be the electric bike, which can be rented at many points in Bormio and its surroundings. It allows you to increase the autonomy in planning trips significantly.
Setting aside the bike parks or the advice for professional athletes, here we want to suggest 5 MTB itineraries in Bormio and its surroundings of various level of difficulty, but still all accessible to most people who want to be outdoors.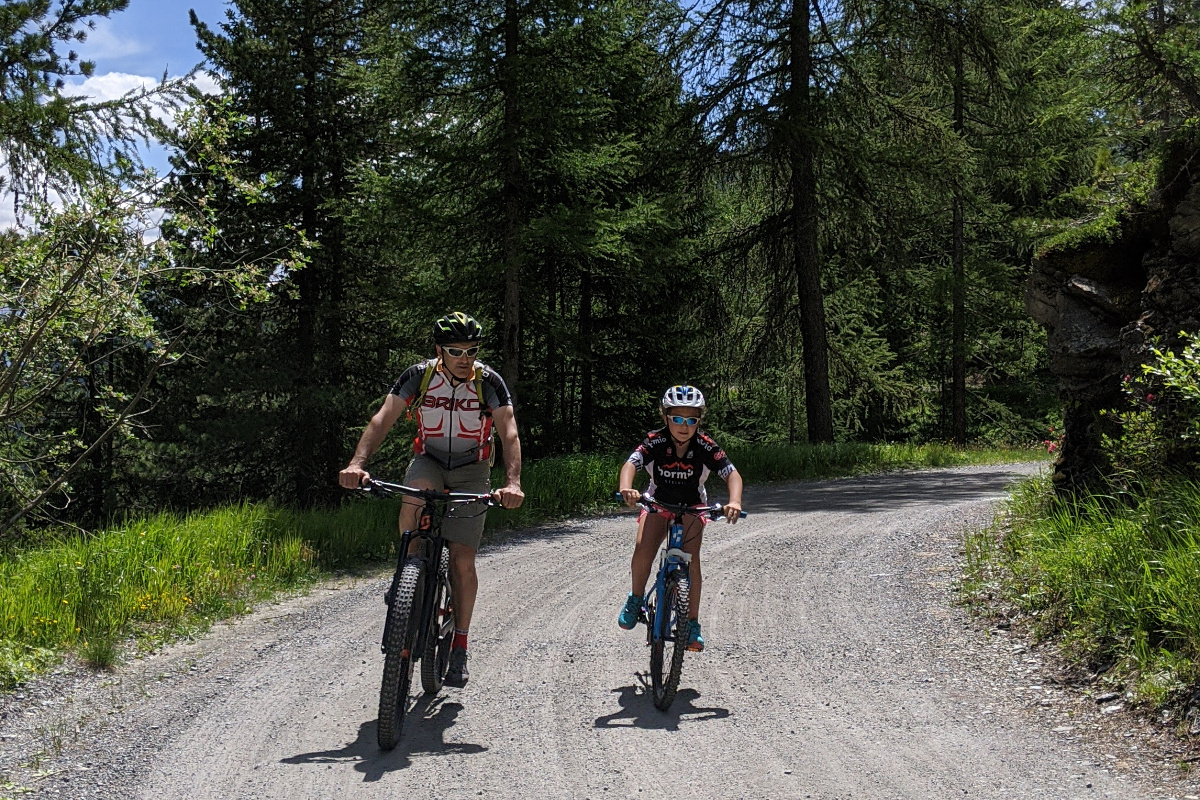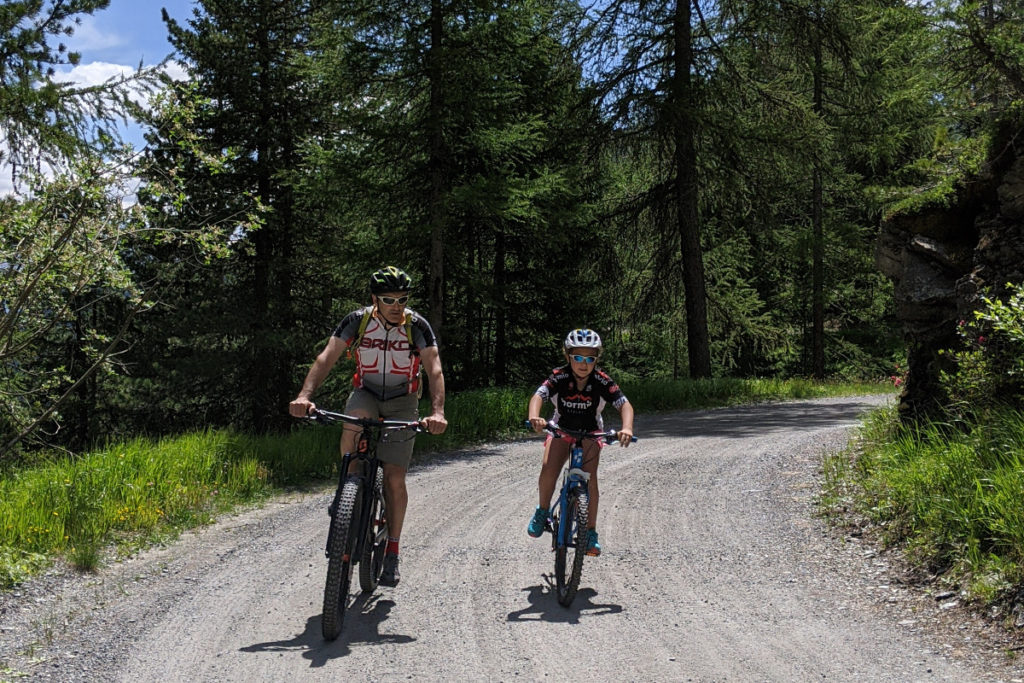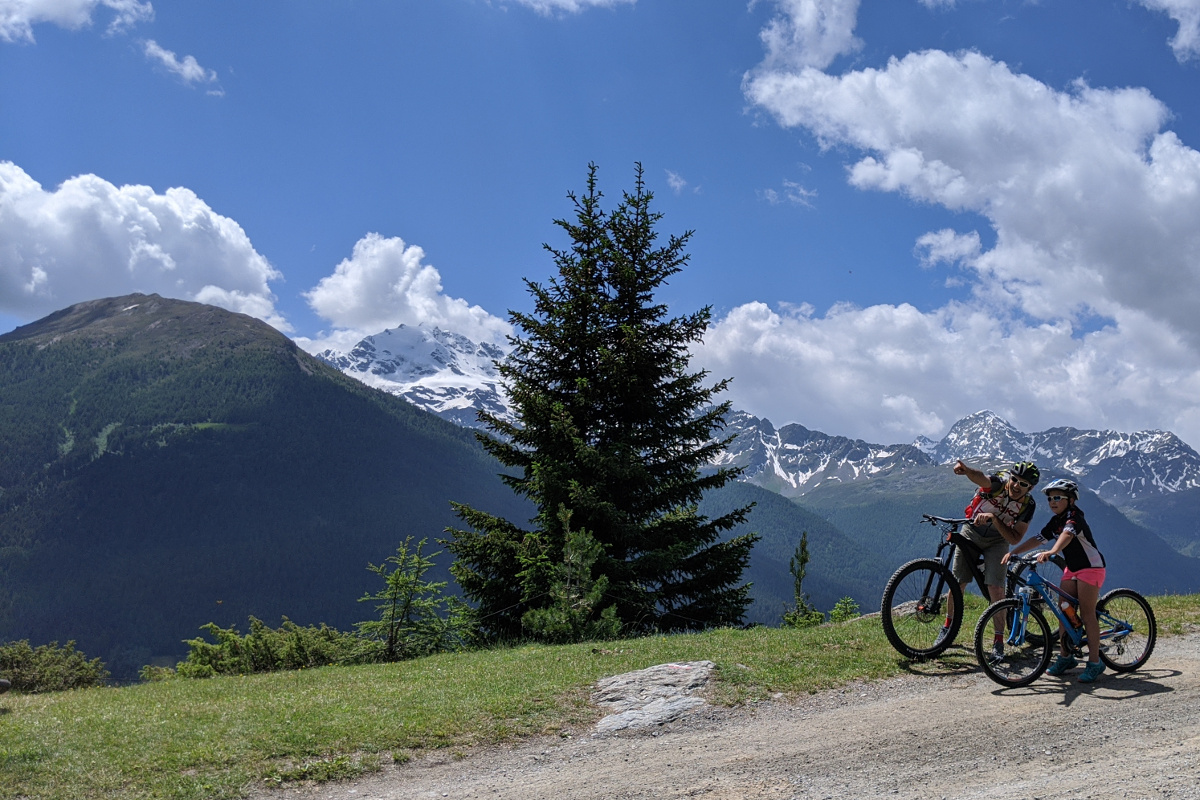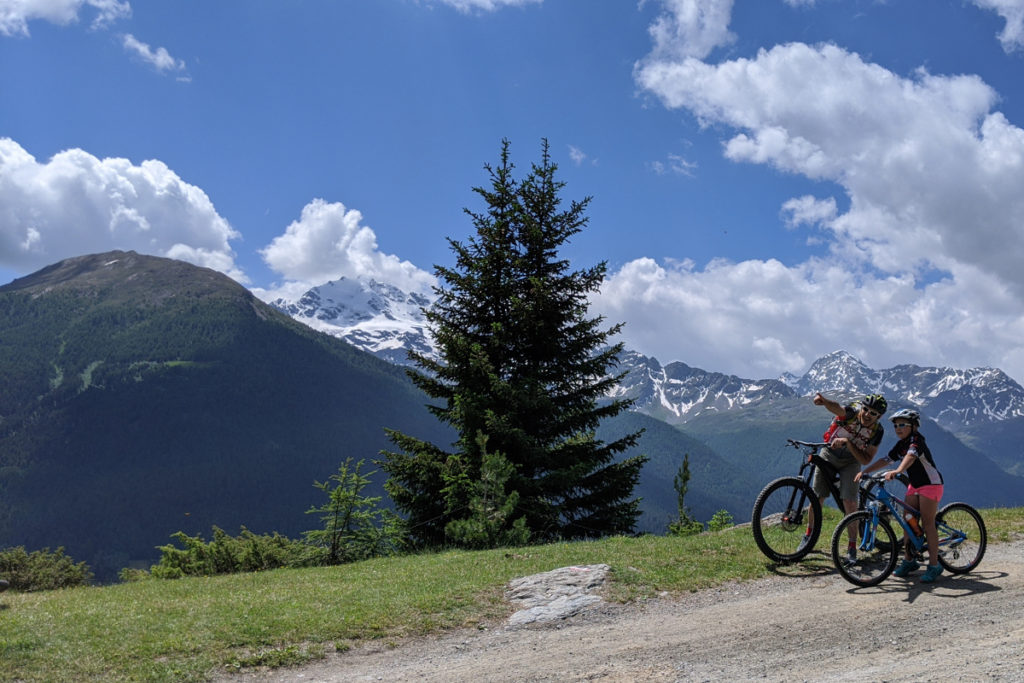 1. For lovers of flat and easy bike rides.
Suppose your training level is not exceptionally high, and, above all, you do not particularly enjoy the climb. In that case, we have two wholly flat and high altitude routes that we suggest to people like you or families with children.
The Decauville is the first itinerary we suggest: over 10 km of completely flat road that connects Le Torri di Fraele to Arnoga and passable in both directions. The road was built in the 1960s when a light train was used to transport material from the Laghi di Cancano to Arnoga. Our advice is to use the Perego bus service to Arnoga. From here, return to Le Torri: you will enjoy breathtaking views of Il Ghiacciaio Cima Piazzi and La Conca di Bormio, among mountain pastures and fir woods.
Alternatively, still in the area, do not miss the tour of I Laghi di Cancano, over 21 km of almost entirely flat road. Beautiful meadows surround the lakes, and the colours make the landscape suggestive from early summer to late autumn. If you do not have it, we recommend that you rent a bike directly at the start of the route.
Suppose there is someone in the group who wants to experience some more challenging detours. In that case, we recommend exploring La Val del Gallo, Val Alpisella, towards the sources of the Adda or the path that leads to Malga Trela.
2. With the use of the ski lifts: if you are among those who like to take advantage of the ski lifts to get to the top, the Bormio area offers many MTB excursions.
For a family ride, the Cima Piazzi Happy Mountain cable car in Isolaccia is recommended. From here, you can go to Il forte di Oga on a simple but fun carriage road. Moreover, the more daring will be able to descend to Le Motte on the paths of an old Bike Park and then continue to Bormio, passing through Santa Lucia.
If, on the other hand, you want a longer and wilder ride, in Santa Caterina Valfurva, you can take the cable car up to the Sunnt Valley and from here follow Il Passo dell'Alpe and then La Val di Rezzalo. It is a challenging path, but almost all downhill that will take you to Frontale and then, on a paved road, to Le Prese. From here, you can take the bus to return to Bormio.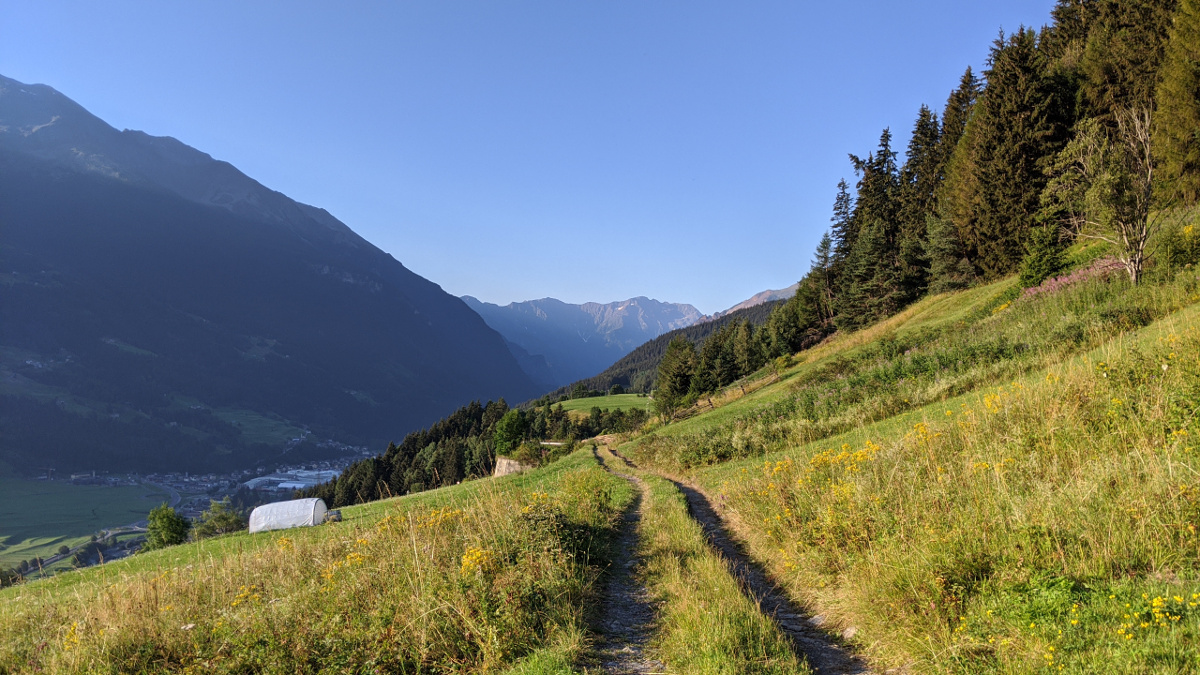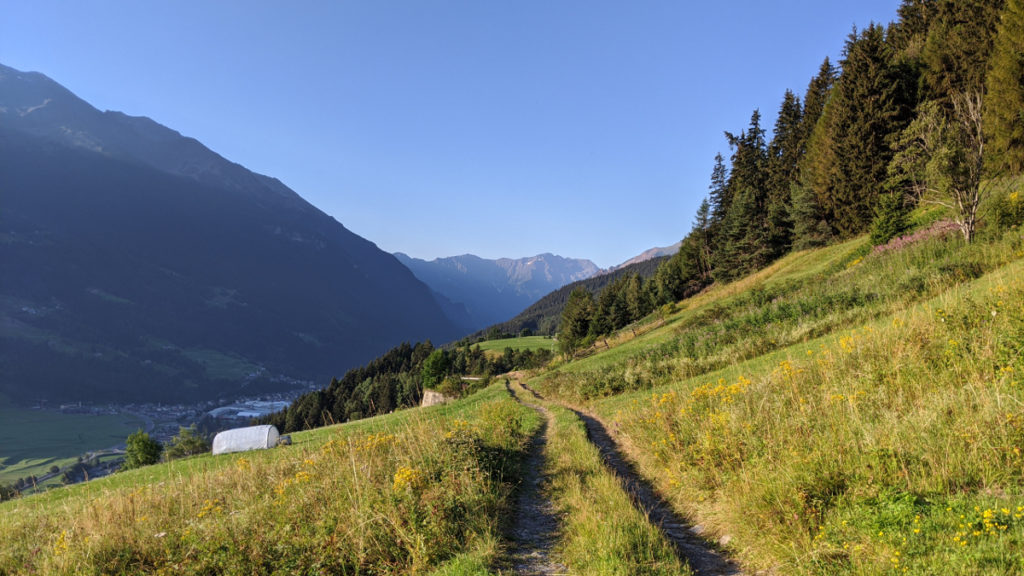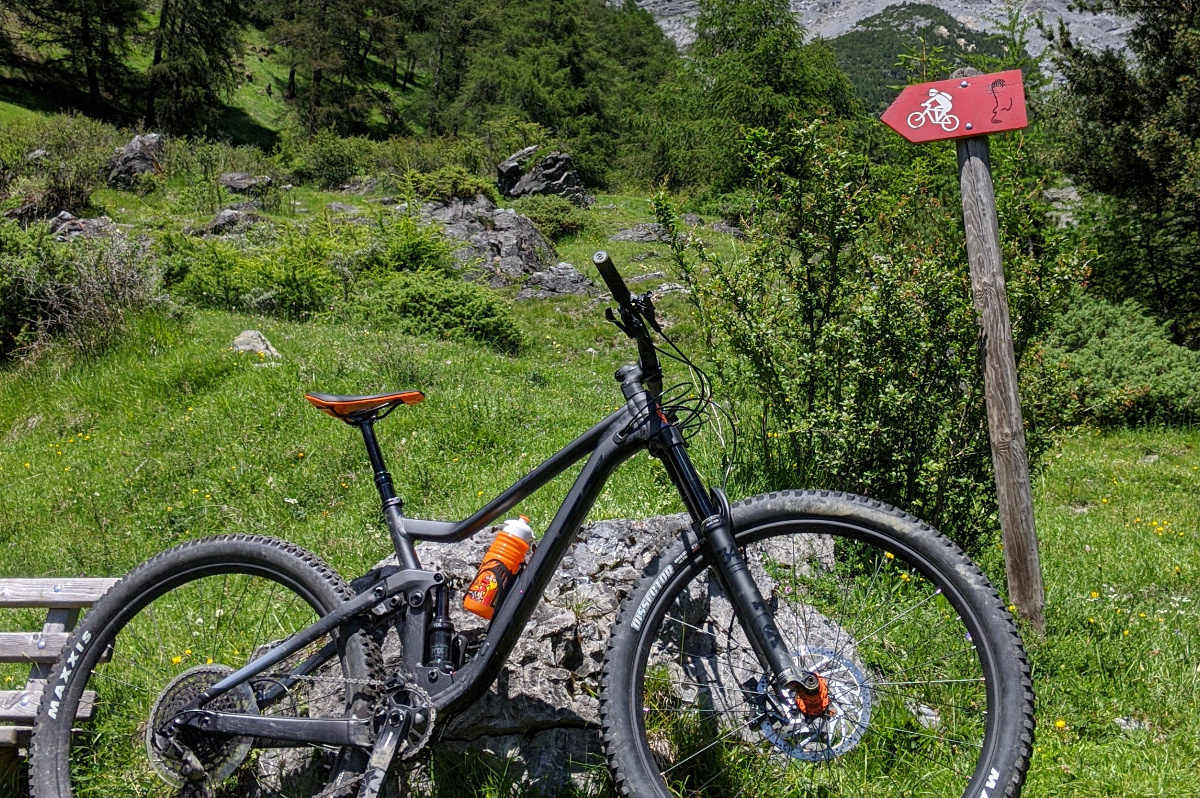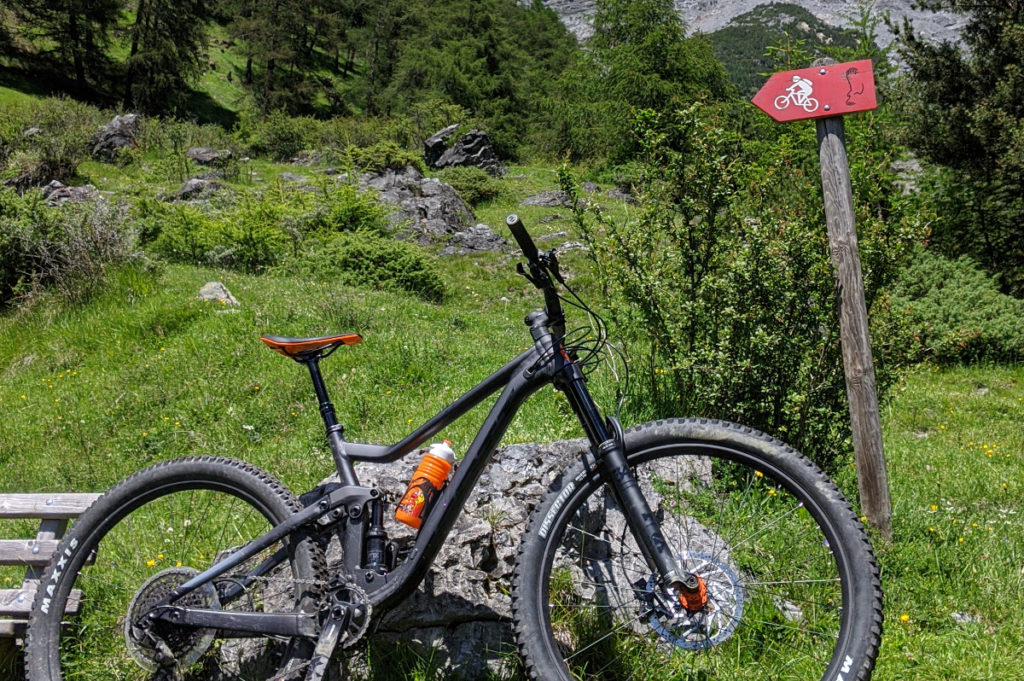 3. In the surroundings of Bormio
If you want to stay in the surroundings of Bormio, cycling on magnificent paths and also enjoying fun single trails and descents, we suggest a tour that goes through Il Parco dei Bagni, takes you to Pedemontana and then continues towards La Casina Bassa, Valfurva and Canareglia. From here, you can continue entering Val Zebrù or return to Uzza, always on trails and crossing the Frodolfo, go back to Bormio from the new cycle path that starts from La Chiesa del Sassello. A short tour, but suggestive for the variety of sceneries and views.
4. On the Alta Valtellina Bike Marathon trails
If you want to savour the excitement of the athletes participating in this prestigious race and enjoy some of the most evocative stretches of the Alta Valtellina single trails, do not miss this fantastic tour. Get up on La Cima Piazzi Happy Mountain cable car from Isolaccia and continue on single tracks and dirt roads towards Alpe Boron and Val Verva. The route is demanding and challenging but highly recommended to those who want to spend a day outdoors in a wild environment away from the crowd. You will reach the entrance of Val Viola and, from here, you can return to Isolaccia from Decauville or on the road.
5. From Santa Caterina to Bormio by MTB
If you appreciate the tours that combine two places, you cannot miss the transfer to Santa Caterina by bus and, from here, the return to Bormio through the Cornogna Wood, which passes under il Monte Sobretta. A fun and doable trail, full of ups and downs, but never too difficult. In addition, the itinerary is full of detours that allow you to lengthen or shorten the tour as you prefer. Our advice is to continue towards San Pietro and Campolungo, from where you will enjoy a magnificent view of Bormio and Oga. However, the more trained will be able to proceed towards Bormio 2000 and, for sure, they will not be bored!
We have given you some suggestions for gorgeous MTB tours around Bormio. Have you found the itinerary that's right for you?
Now all you have to do is organise your trip to Alta Valtellina and choose the Bormio Stay apartment that best meets your needs.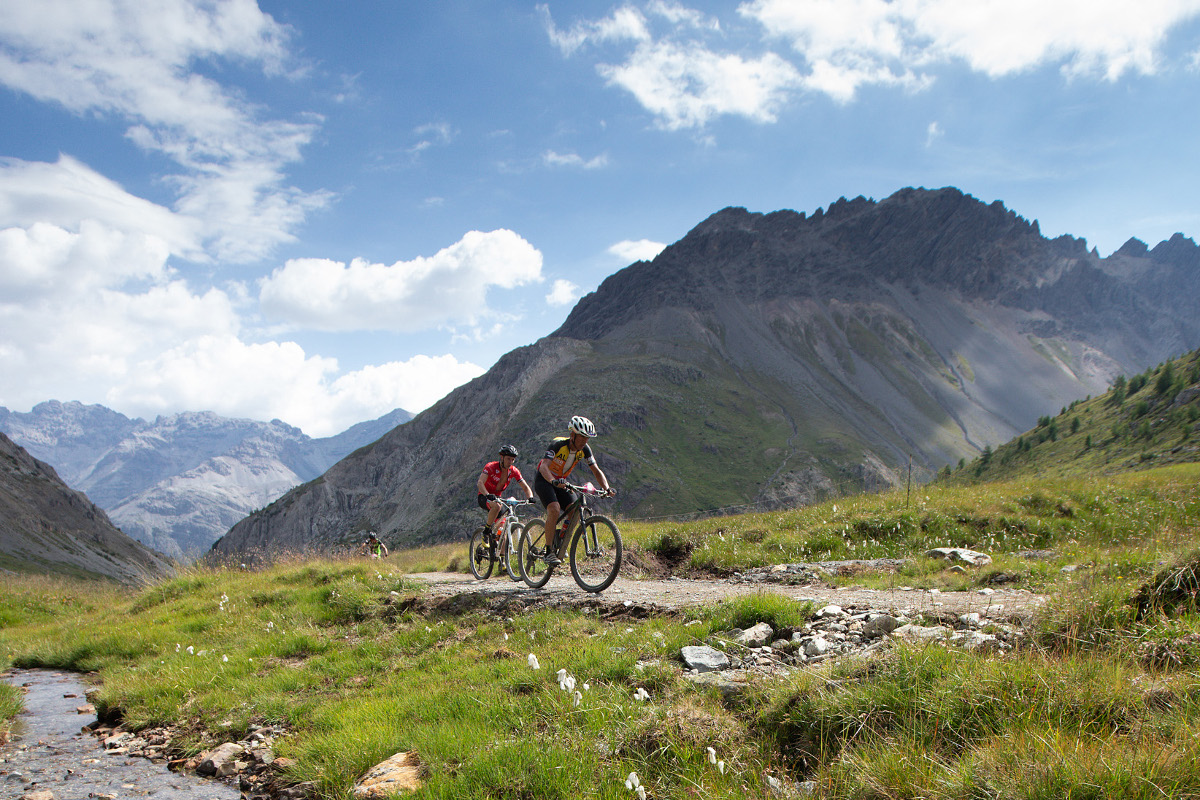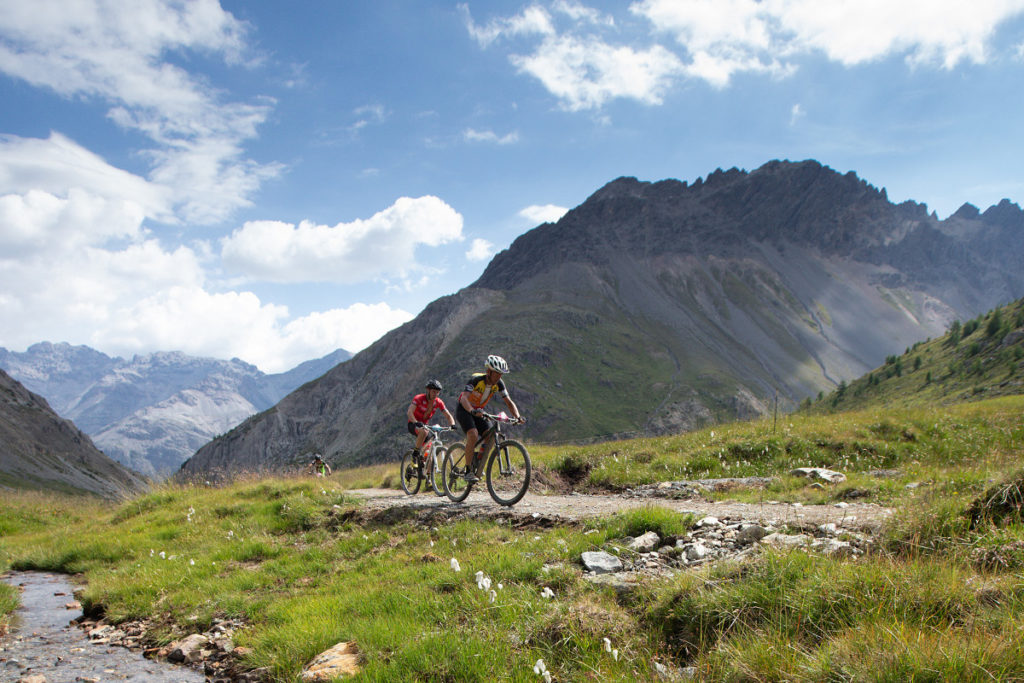 The apartments that we suggest for a MTB holiday