BESTA 2 APARTMENT – BORMIO
BESTA 2 APARTMENT - BORMIO
Via privata Enrico Besta 2, 23032 Bormio Newly renovated three-room apartment a stone's throw from the centre and close to all the services
Lovely vintage style apartment in the heart of Bormio
The Besta 2 apartment in Bormio, a three-room apartment for rent, suits small families or couples who want adequate space in a quiet residential area close to the historic centre. The property is located in a private street very close to the intersection of Bormio. It enjoys enviable tranquillity, immersed in the verdant communal garden, rich in lush fir trees, which preserve its intimacy. The apartment is the ideal location for a holiday in Bormio, notably suggested to those looking for comfort and a quiet and relaxing setting. The apartment has undergone a thorough renovation, which preserved everything historical and ancient there was in the apartment. Upon entering, you are thus pervaded by that "brand-new" feeling. Still, you cannot but notice the care with which some characteristics have been maintained and, indeed, emphasised. Hence, an apartment with a humble flavour that communicates hospitality and passion through the renovation work completed in 2020. Some of the most appreciated details are the bathroom taps and the paper lining of the cabinets. The unique pluses are the lift up to the property's third floor. The extremely comfortable shared parking space is a stone's throw from the historic centre. The Besta 2 apartment, managed by Bormio Stay, is available for short-term rentals near Bormio: Monica, Veronica and the whole team are ready to welcome you and let you discover this magnificent area and its endless opportunities! (CIR: 014009-CIM-00064))
Details of the Besta 2 apartment
Three-room attic with balcony in a quiet and private street
Guests: up to 5

Area: 63 sqm

Bedrooms: 2

Beds: 1 double bed; 1 single bed and 1 double sofa bed

Washing Machine

Common parking space

Ski & Bike storage

Common garden
Three-room apartment with parking space and elevator a stone's throw from the centre
The Besta 2 apartmetn is a cosy three-room apartment on the fourth floor in Bormio. The apartment is immersed in a shared garden. Located in a building with a lift, up to the third floor, it is a liveable three-room apartment with a double bedroom, a single room and a living area with a double sofa bed. The bathroom, completely renovated, is the element that emphasises the vintage character of the apartment, with retro taps, very distinct and cared for in detail. The bathrooms are equipped with a bathtub with a shower. The Besta 2 apartment has all the comforts for an unforgettable holiday, including: washing machine, dishwasher, induction hob, combined oven (microwave and traditional), fridge and small appliances in common use, such as a kettle and a hairdryer .The furniture is completed by the TV and the Wi-Fi network. The apartment also has a long balcony overlooking the private street and a shared parking space. Pets are not allowed in the structure, if you wish to come on holiday with your four-legged friend, contact us to receive the best solution.
The services of the Besta 2 apartment in Bormio
A small three-room apartment near all services and the town historical centre
Traditional Oven and Microwave
Elevator (up to the 3rd floor)
"Excellent."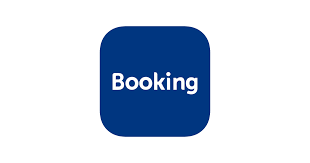 Raffaella - Italy
Booking - January 2021