CHALET VENDRELLO – VALDISOTTO
CHALET VENDRELLO - VALDISOTTO
Location: Vendrello, 23030 Valdisotto (SO) Beautiful chalet a few km from Bormio with sauna, private garden and garage
Exclusive chalet with an authentic flavour
For large families or groups of friends who want to enjoy an unforgettable stay in a fabulous location, we recommend the chalet Vendrello. An independent solution for rent in Valdisotto, a short 15-minute drive from Bormio. If you are looking for an independent lodge, with vast indoor and outdoor spaces, here you will find paradise. An entire chalet easily reachable by car, but also situated in a secluded and reserved place, away from prying eyes. As soon as you see it, you will be enchanted by its splendour: whether in summer, surrounded by greenery, or in winter surrounded by white snow, Vendrello is an exclusive gem for all lovers of holidays steeped in authenticity. Upon entering, you will breathe the scent of an old-fashioned chalet, enriched, however, with all the essential comforts and even more. Unique features of the chalet Vendrello are the large private garden, sauna, fireplace and an ideal table for dinners with friends. The Chalet Vendrello is available for short-term rentals. It is managed by Bormio Stay: Monica, Veronica and the whole team are ready to welcome you and let you discover this magnificent area and its endless opportunities! (CIR: 014072-CIM-00024)
Details of the chalet Vendrello in Valdisotto
Typical independent mountain chalet with sauna and garden
Guests: up to 6

Area: 166 sqm

Bedrooms: 3

Beds: 1 double bed; 1 single bed and 1 bunk bed; 1 queen-size bed

Bathrooms: 2

Garage

Private garden

Bathtub

Sauna and relax area

Barbecue

Fireplace
Chalet reachable by car with fireplace, BBQ and sauna
The Chalet Vendrello is an independent mountain hut located in the municipality of Valdisotto, 4 km from Cepina and only 15 minutes by car from Bormio. This typical mountain hut is spread over several floors. At the entrance, you will find a large living area with a kitchenette with stove and fireplace. On the first floor, there are two rooms, one double and one with three single beds, including a bunk bed, and the main bathroom with a splendid self-standing bathtub. In the basement, there is an additional bedroom with a French bed, a service bathroom, relaxation area and sauna. The chalet also offers a garage, a large garden with pizza oven and barbecue, as well as tables for pleasant lunches together. In the Chalet Vendrello you will find a TV, Wi-Fi network, washing machine, dishwasher and fireplace. Pets are not allowed in this structure.
The services of chalet Vendrello
A one-of-a-kind solution with all the comforts for a holiday with an intense flavour
Ideal for Families & Groups
"Wonderful chalet, exactly as it looks in the photos. Monica was an exceptional host, communicated clearly and very helpful to help us with our needs."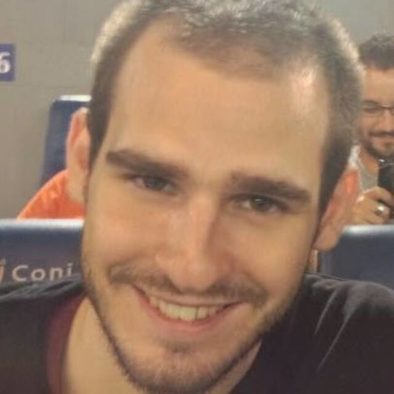 Dario (Italy)
Airbnb - January 2020