SAN PIETRO 8A ROVERE APARTMENT – VALDISOTTO
SAN PIETRO 8A ROVERE APARTMENT - VALDISOTTO
via San Pietro 8A, 23030 Valdisotto Brand new two-bedroom apartment with ski storage and bike room a stone's throw from the ski slopes of Bormio
Brand new and modern mountain-styled apartment
The San Pietro 8A Rovere apartment is near Bormio and it is perfect for families or groups of friends who appreciate the modern alpine style and want a place to relax and enjoy time together. This two-bedroom apartment is for rent just 4 km from Bormio, close to the ski slopes at L'Essenza Chalet. The alpine style revisited in a modern perspective, winking at the functionality, is one of the characteristic features of this brand-new accommodation, enormously appreciated by large families or groups of friends, that can also rent others apartment in the same building if they need more space and want privacy. The unique customisation of the walls, with picture of oak trees, will allow you to extend your days in the open air even when you return home, but with all the comforts of the apartment. Unique pluses are the number of beds and the bike and ski deposit, ideal to store sport equipment safely after a day of outdoor activities. The San Pietro 8A Rovere apartment near Bormio, managed by Bormio Stay, is available for short-term rentals near Bormio: Monica, Veronica and the whole team are ready to welcome you and let you discover this magnificent area and its endless opportunities! (CIR: 014072-CIM-00026)
Details of the San Pietro 8A Rovere apartment in Valdisotto
Two-bedroom apartment on the ground floor with balcony
Guests: up to 6

Area: 64 sqm

Ground floor

Bedrooms: 2

Beds: 1 double bed; 1 bunk bed; 1 double sofa bed and 1 foldaway bunk bed

Parking space in the garage or outside

Common garden

Bike Room

Ski / snowboard storage
Two-bedroom apartment a stone's throw from the ski slopes of Bormio
The San Pietro 8A Rovere apartment is a two-bedroom apartment on the ground floor of L'Essenza Chalet in San Pietro, a village near Bormio on the road leading to Bormio 2000. The apartment can accomodate up to 6 guests and it consists of a living area with a kitchenette, a double sofa bed with an 18 cm mattress and a single retractable bed, two bedrooms, a double one with a third folding bed and one with a bunk bed, and a bathroom with shower. In the apartment, you will find everything you need for a comfortable holiday: induction hob, dishwasher, combined oven, fridge and freezer, washing machine, plus some small appliances like kettle and toaster, hairdryer, smart TV and Wi-Fi. The following services complete the apartment: two balconies, ski storage, bike room, parking space in the garage and lawn for communal use. During the summer and winter season, San Pietro 8A Rovere is connected to Bormio, and the ski lifts with a bus service. The more experienced skiers (who wanto to have fun in the black slope Muro di San Pietro) can also reach the ski slopes just outside the house, crossing the street. The apartment is just 5 minutes by car from Bormio centre, with restaurants, bars and shops. Also, by car it is 10/12 minutes from the thermal spas for a complete realx, and just 1 minute from the locality Ciuk, on the slope, with good restaurants and apres-ski. Pets are allowed in this structure.
The services of San Pietro 8A Rovere apartment
Brand new designer two-bedroom apartment equipped with all the comforts for a unique holiday
Traditional Oven and Microwave
Parking Space in the Garage or Outdoor
"New apartment, very nice and very well cared for, equipped with all the comforts. The ski storage at the entrance of the building is very convenient, as well as the garage and parking space. Located in San Pietro, it is 5 min (3 hairpin bends) from Bormio and even less from the ski lifts (Bormio 2000). Great communication with the host. Recommended."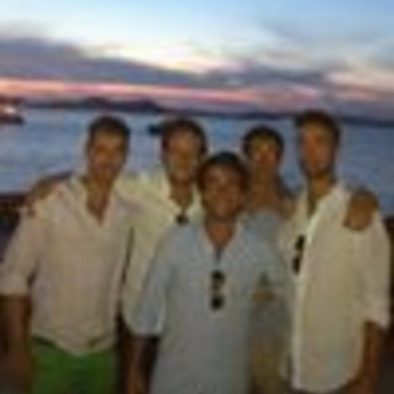 Massimiliano (Italy)
Airbnb - January 2020