SAN PIETRO 8A CIRMOLO APARTMENT – VALDISOTTO
SAN PIETRO 8A CIRMOLO STUDIO - VALDISOTTO
via San Pietro 8A, 23030 Valdisotto Charming studio apartment in typical mountain style, a stone's throw from the ski slopes
Small romantic nest with the scent of the forest
For couples who seek a little intimacy when returning from a day out but want to continue to surround themselves with the scent of the forest, we suggest San Pietro 8A Cirmolo studio apartment. It is a cosy accommodation for rent, 4 km from Bormio, close to the ski slopes, at the chalet L'Essenza. As you walk through the door with your eyes closed, you'll feel like entering a forest of pines, or pinewood, precisely. The furniture, entirely made of wood, pervades the apartment with an intense scent. All guests are pleasantly impressed and bewitched by it.Your outdoor experience will then continue also at home, giving you a lasting feeling of well-being, both physical and mental. Unique features of San Pietro 8A Cirmolo studio, in Valdisotto, are the wooden scent and a space tailored for couples and with all the comforts. San Pietro 8A Cirmolo studio is available for short-term rentals, managed by Bormio Stay: Monica, Veronica and the whole team are ready to welcome you and let you discover this magnificent area and its endless opportunities! (CIR: 014072-CIM-00031)
Details of San Pietro 8A Cirmolo Studio
Studio apartment with the scent of the forest
Guests: up to 3

Area: 34 sqm

Beds: 1 double; 1 single bed

Dishwasher and washing machine

Common garden

Parking space in the garage - subject to availability

Bike room

Ski / snowboard storage
Studio apartment, a stone's throw from the ski slopes of Bormio
San Pietro 8A Cirmolo studio is an apartment on the first floor of the chalet L'Essenza in San Pietro, in the municipality of Valdisotto, 4 km from Bormio, on the road leading to Bormio 2000. The apartment comprises a kitchenette, a double sofa bed with 18 cm mattress, a single retractable bed. Supplied, you will find a smart TV, Wi-Fi, a washing machine, a dishwasher, a combined oven, ski storage, bike room, parking space in the garage and lawn for communal use. A small balcony makes the apartment complete. During the summer and winter season, San Pietro 8A Cirmolo studio is connected to Bormio, and the ski lifts with a bus service. The more experienced skiers can also reach the ski slopes skiing. Pets are welcome in this structure.
The services of the apartment San Pietro 8A Cirmolo
A cosy studio with a typical mountain flavour
Traditional Oven and Microwave
"When you enter this apartment, you immediately feel enveloped by the mountain atmosphere. The scent of wood, the view of the ski slope and the surrounding mountains make you appreciate the time spent in this accommodation cared for in detail, extremely clean and with every comfort."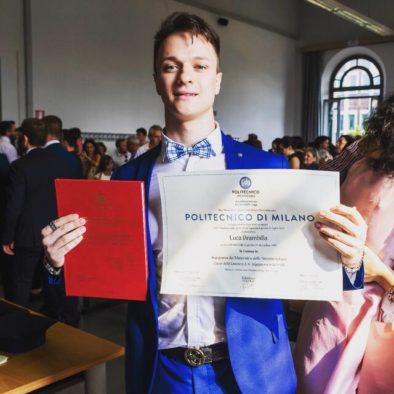 Luca (Italy)
Airbnb - February 2020