Golf Bormio
Golf Bormio, play in one of the best mountain courses in Italy
A small hidden gem, the 9-hole golf course in Bormio is open from April to November
Golf Bormio is one of Italy's best mountain golf courses, designed by the architect Mario Verderi of St Moritz. The course, also known as the "Fornace", spans over nine holes.
This small jewel of the Alta Valtellina is nestled in the meadows of Bormio, near the church of San Gallo. It's in a slightly raised position compared to the rest of the town, on the road leading to Livigno.
The place where it develops allows the course to give unique emotions and create a rather particular context that is appreciated even by the most demanding players.
More and more guests choose Bormio for its natural beauty, alternating days of trekking and excursions with a few half days in this little corner of paradise.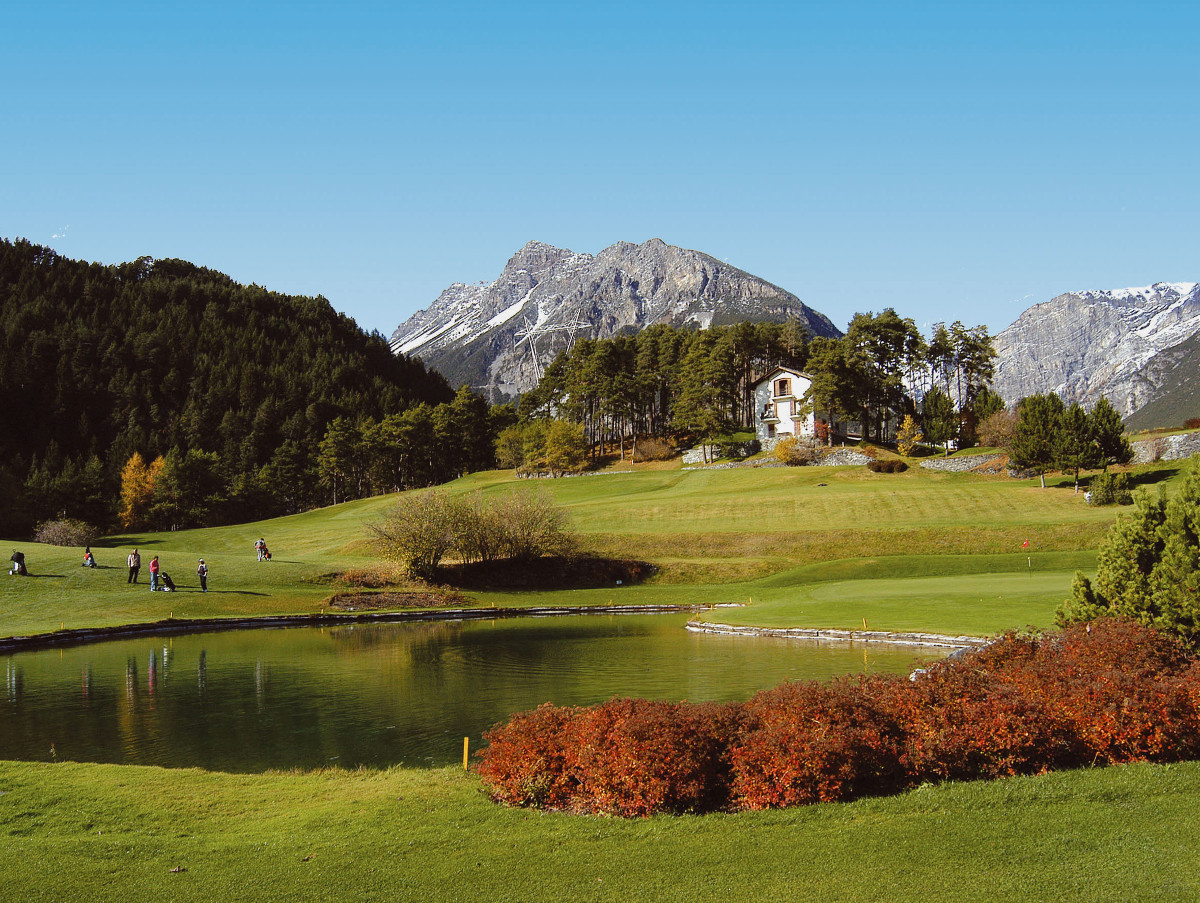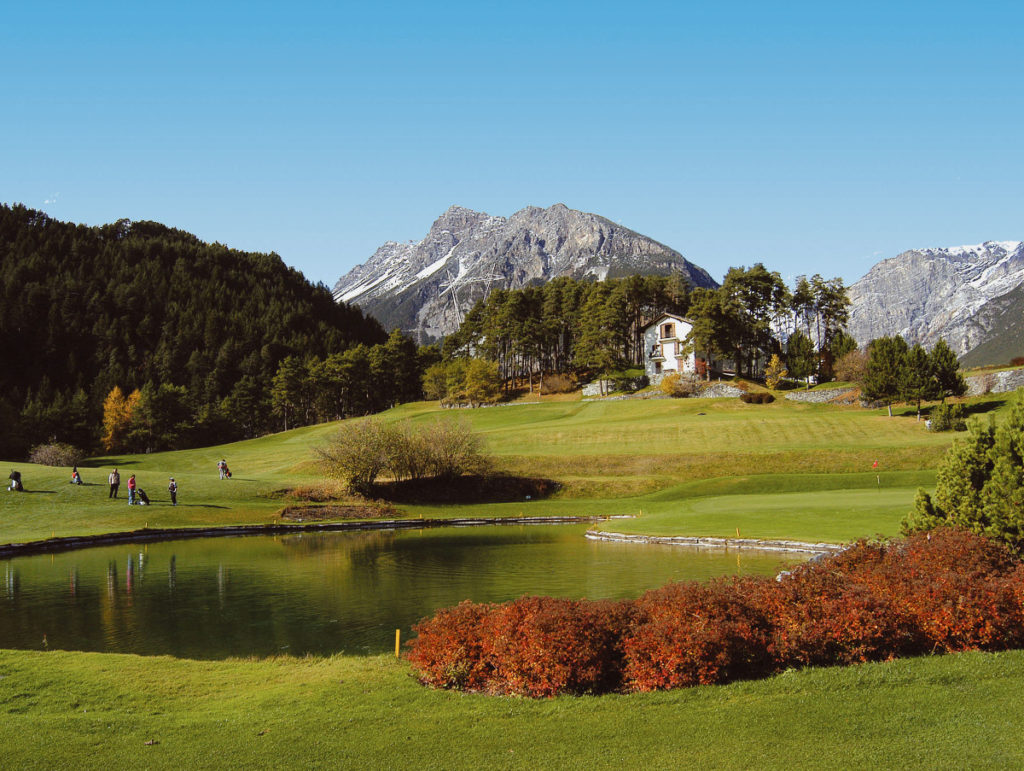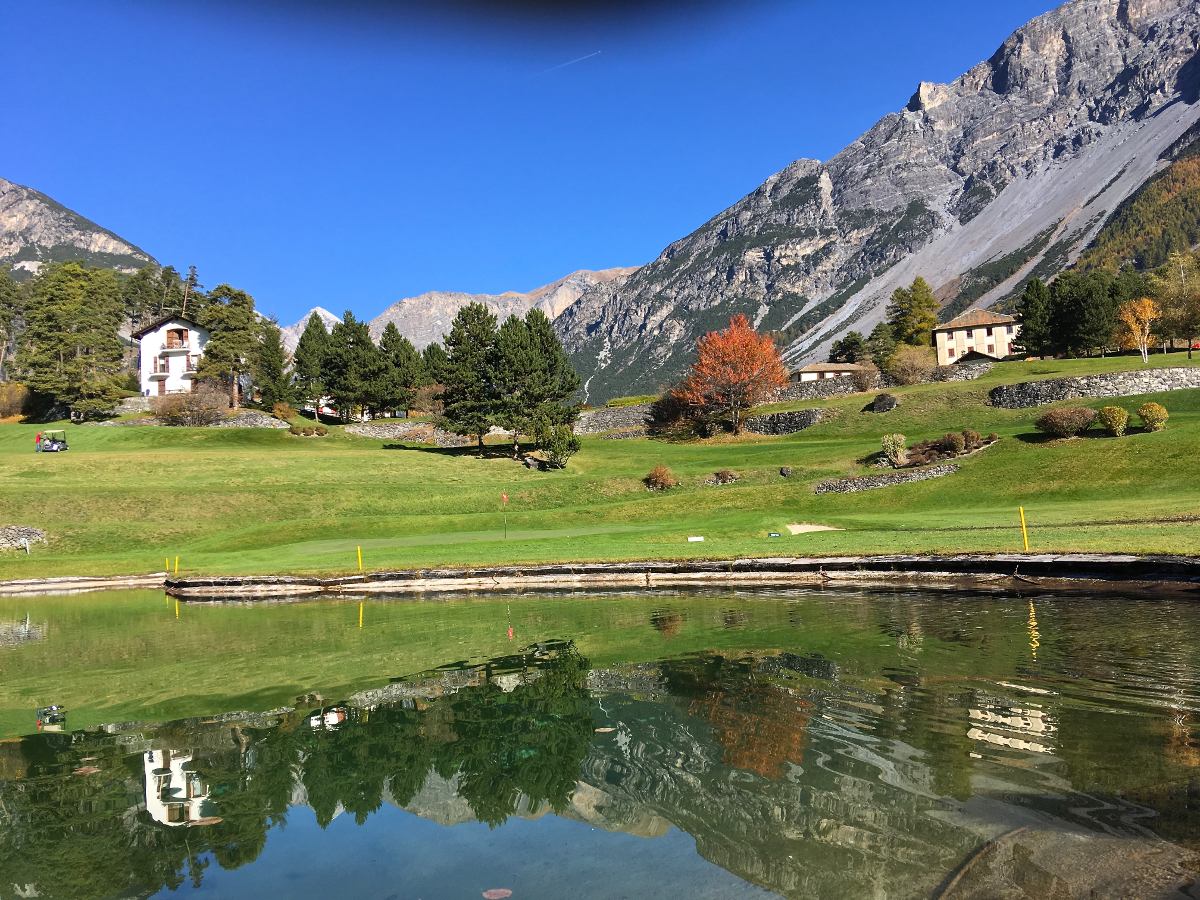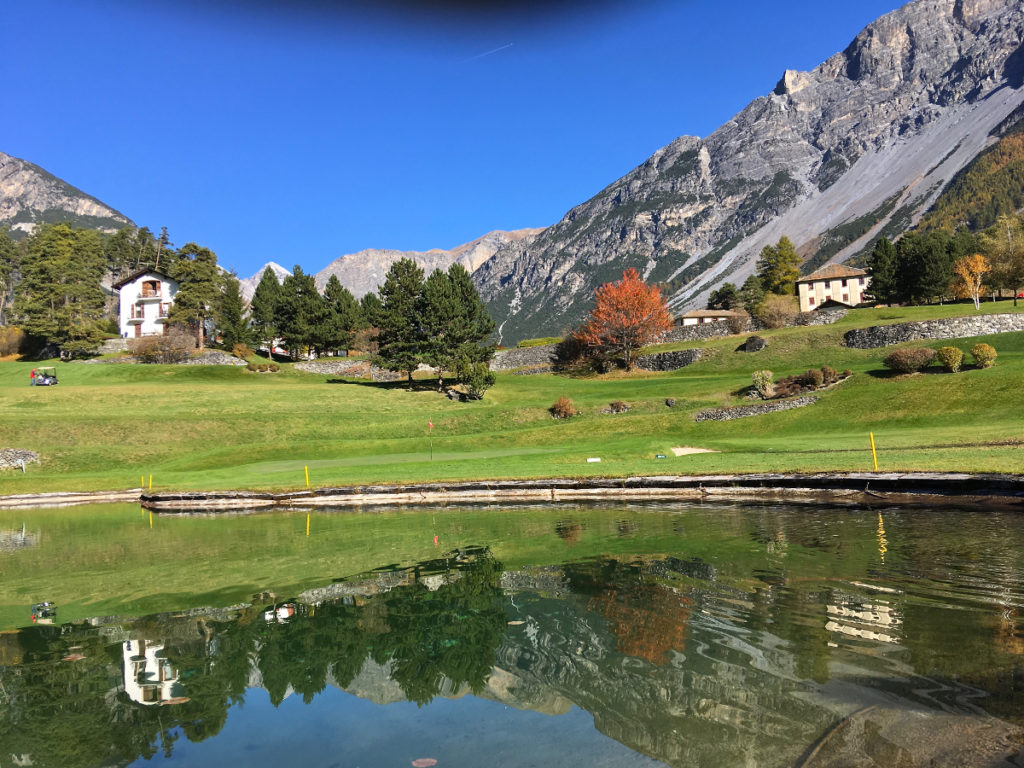 Playing golf in Bormio: an experience worth trying
Fans of this sport should try to play golf in Bormio, one of the courses considered to be among the most evocative in the Alps, at least once in their life.
Despite the altitude where Bormio and its course are located, which is 1225 meters above sea level, the golf season is long, thanks to the mild climate that allows the golf course to open from April until the first week of November.
The cool and dry climate, the incomparable view of Bormio's majestic peaks, and the excellent maintenance level make it a top-rated golf course.
The characteristics of Bormio golf
Playing golf in Bormio is a fun and challenging experience for everyone: beginners will be able to have fun, while the more experienced will find various situations that will allow them to accept the challenge and commit themselves.
The inspiring principle in creating this green was to respect as much as possible the original conformation of the land: pastures and meadows that turned towards the valley with large steps, supported by dry stone walls.
Thus, the project has created excellent fairways, spectacular greens and water obstacles, also used for irrigation of the course. The result is a fun and challenging golf course for players of all levels, but above all, inserted in a context that makes it almost unique.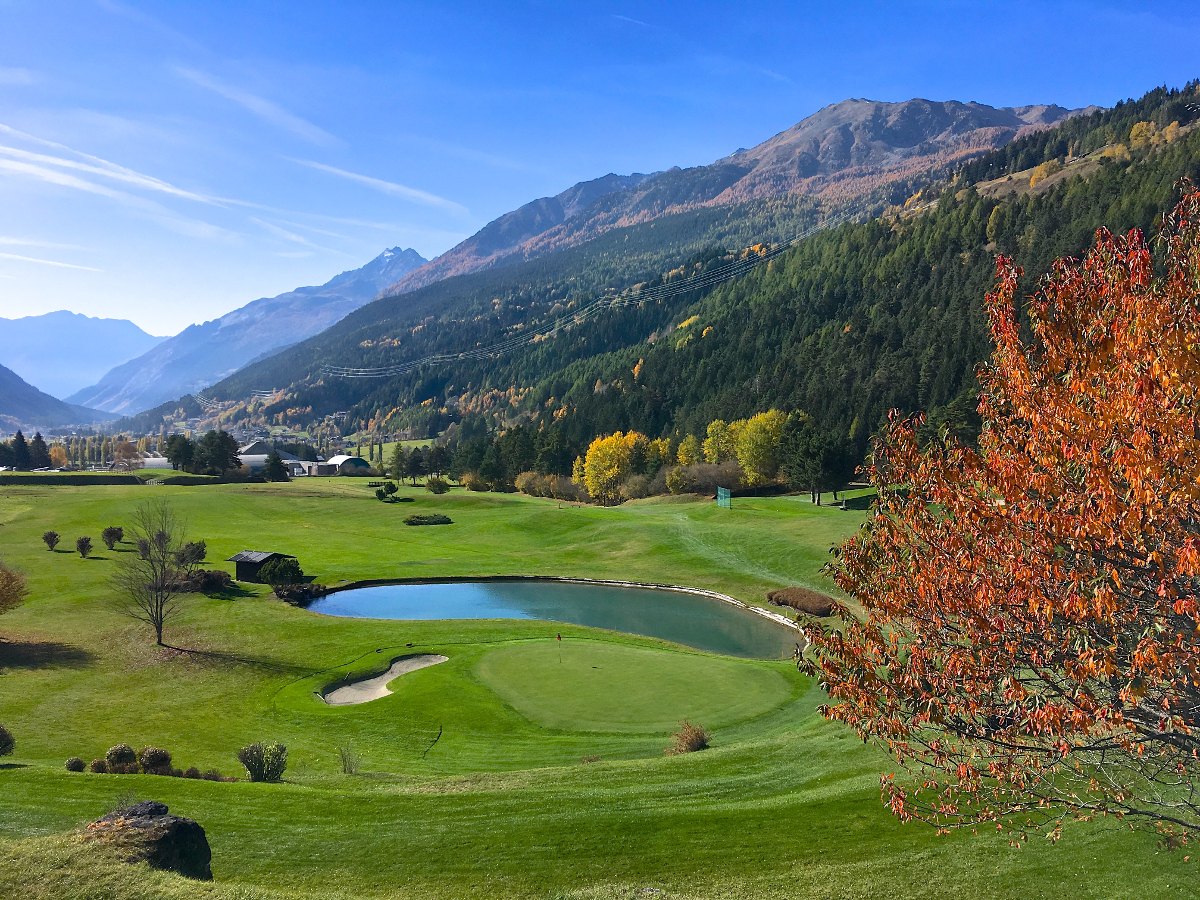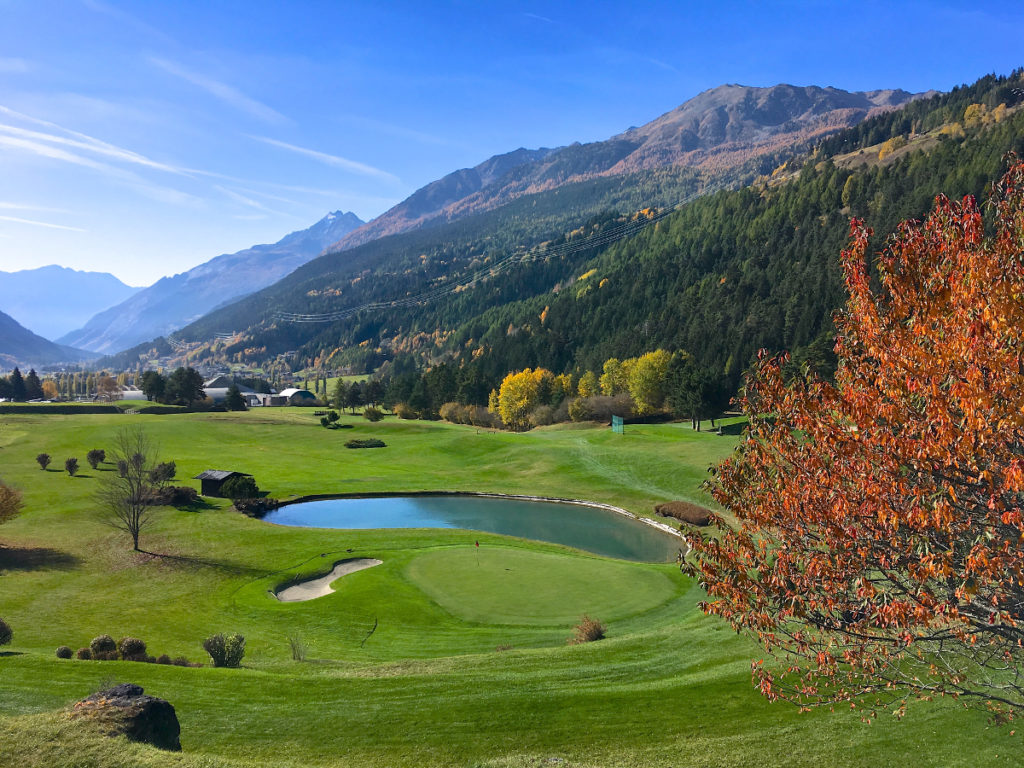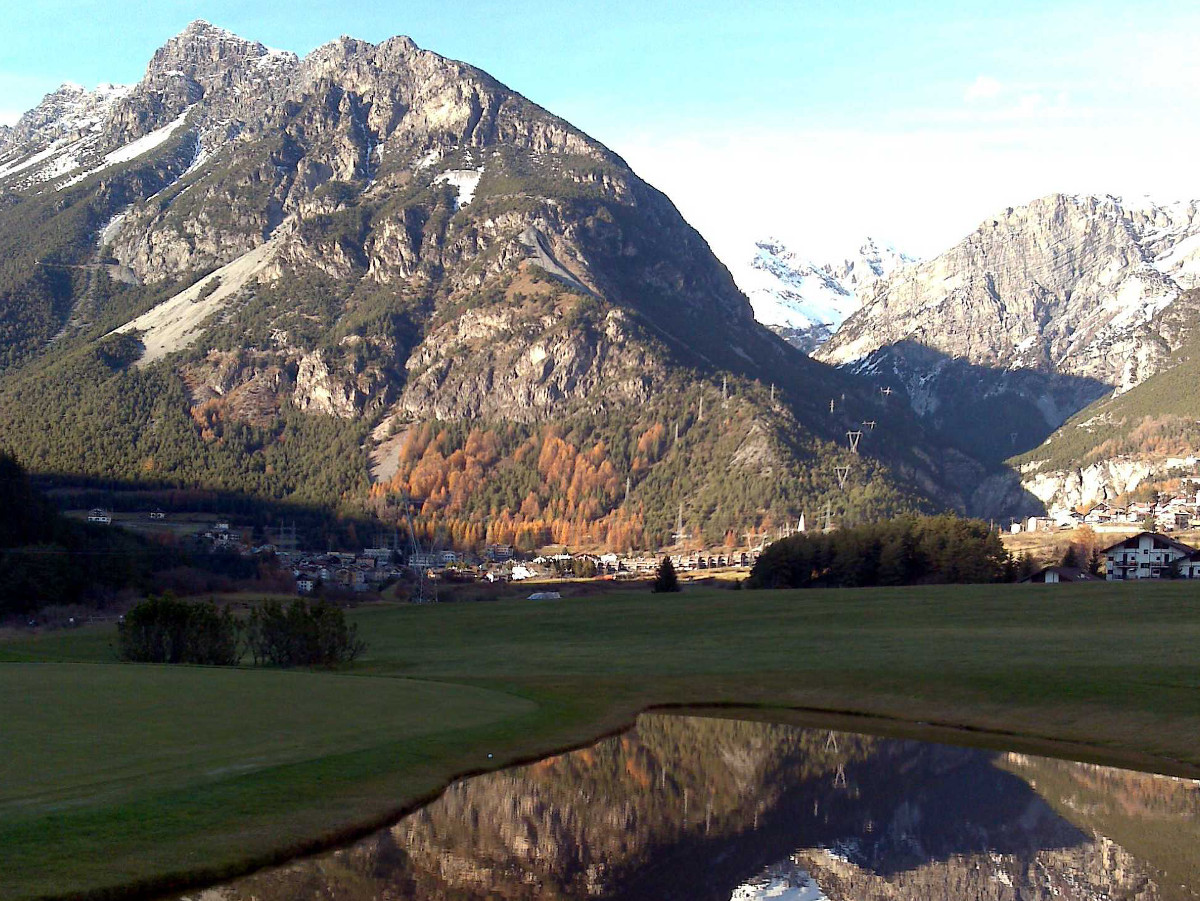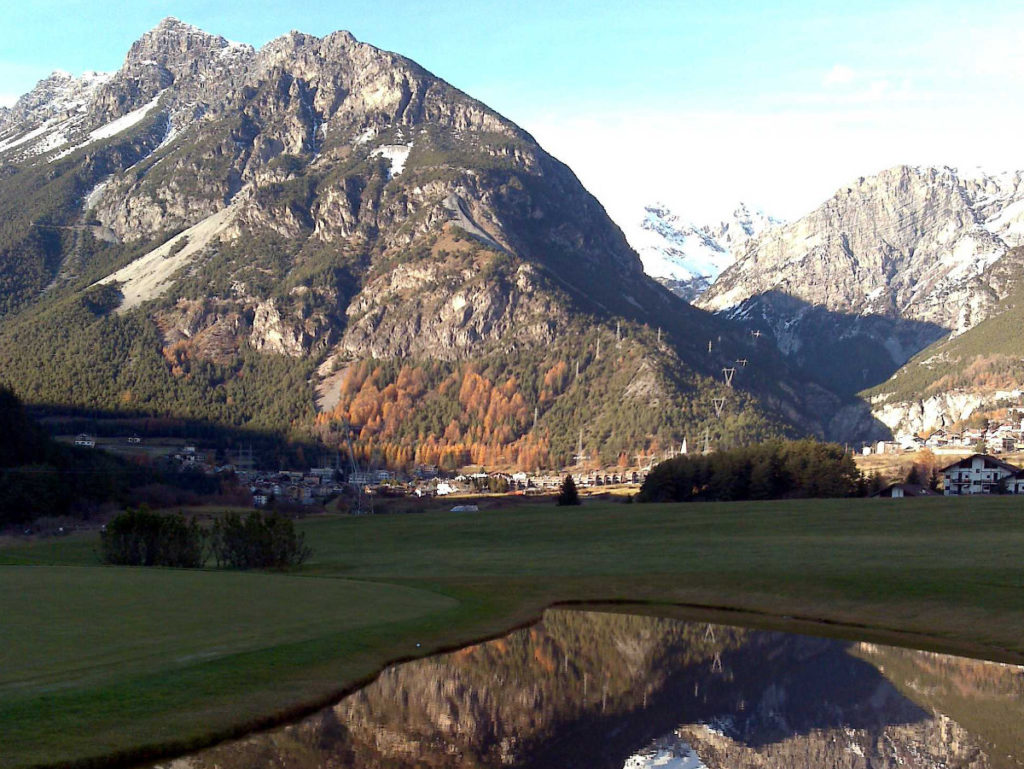 The technical data of golf Bormio
The golf course of Bormio is characterised by 6 par 4 and 3 par 3. Although it is "only" a nine-hole course and the overall length is not considerable, every single hole has particular characteristics that increase its difficulty for players of any level. Therefore, it is natural to find counter-slope fairways, very hard roughs or greens with slopes challenging to interpret. If you add to this the wind that blows often, it is understandable how the difficulties increase significantly, and the challenge becomes more captivating.
Mt: Men 4324
Mt: Women 3892
CR: Men 62.4 / Women 63
SR: Men 111 / Women 121
The driving range of Bormio Golf, on the other hand, is a large area that has 15 covered positions, a putting green, a pitching green and a practice bunker.
To this are added the following services, much appreciated by all players and companions:
bar – restaurant
parking area
pro-shop
bag and trolley rental
golf cart
bags deposit
locker rooms
Furthermore, at Bormio Golf, you can always find a teacher to allow beginners to approach this new sport correctly and a calendar full of competitions to allow those at a more advanced level to have fun even on vacation.
Are you thinking of alternating a few days at Golf Bormio with excursions? Now you just have to choose the right accommodation. Contact us, and we will recommend the best apartment for your needs.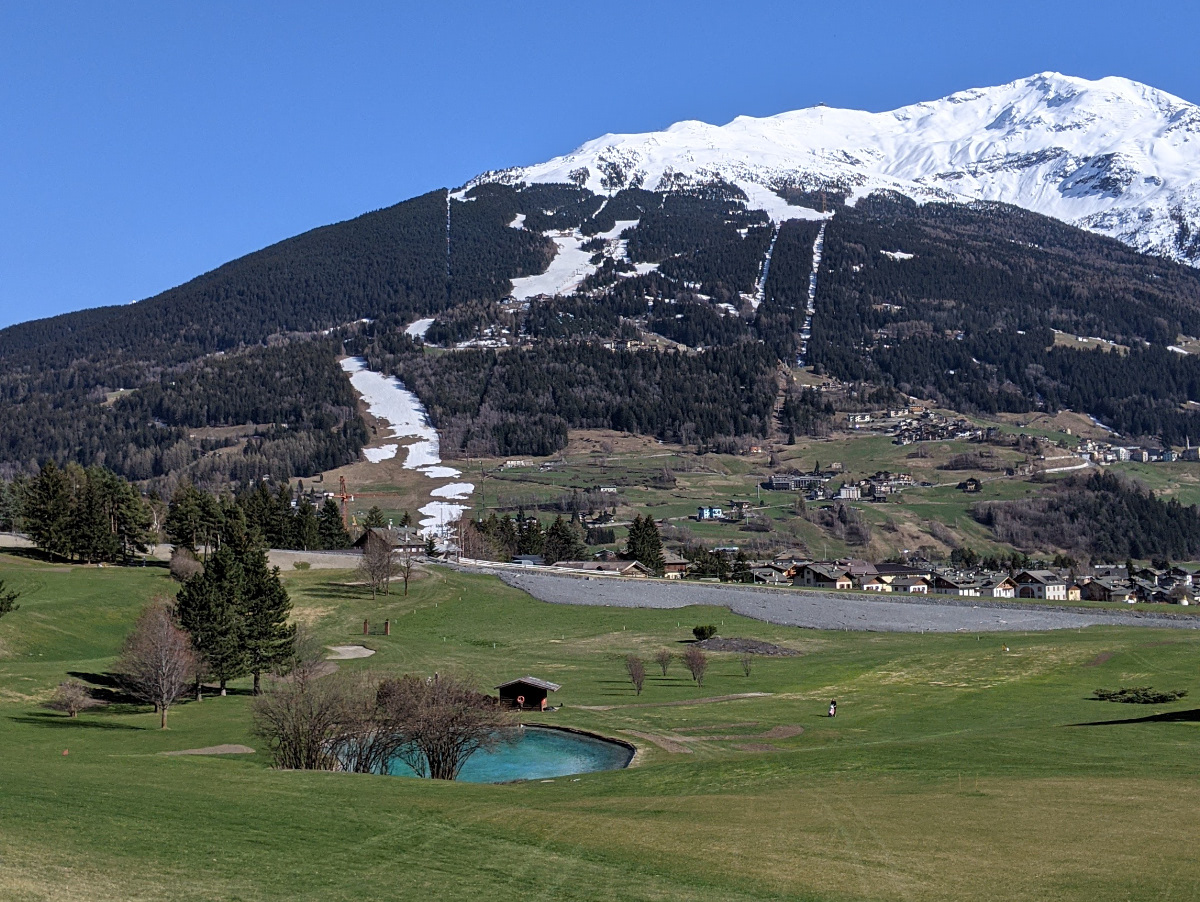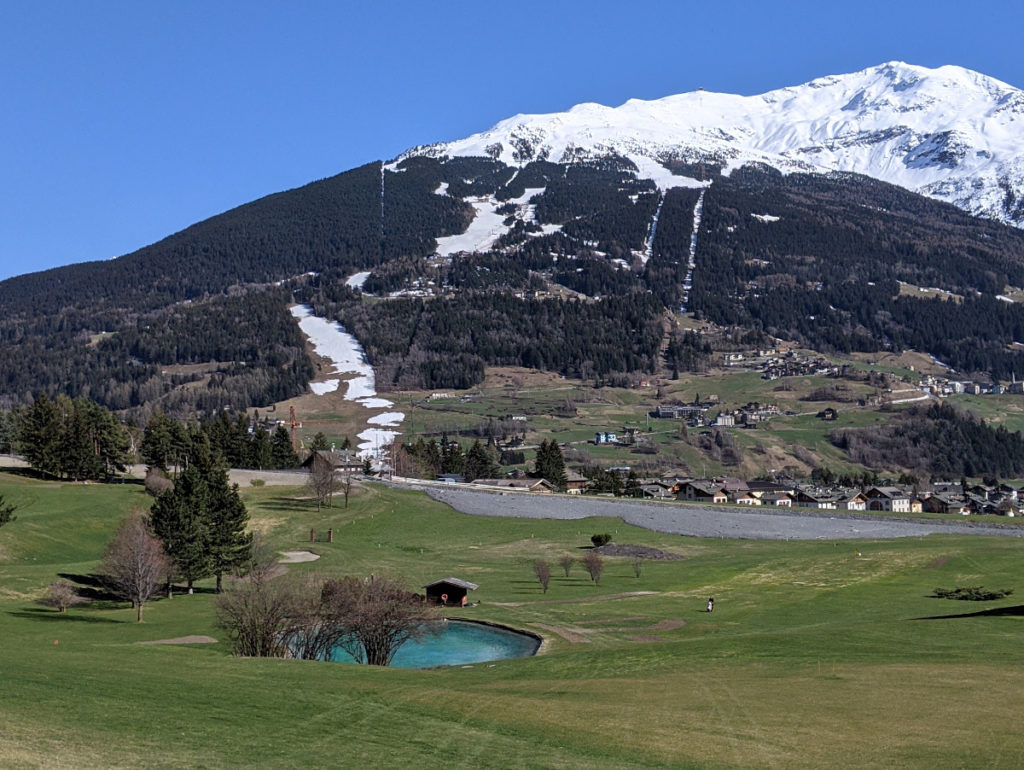 The apartments that we suggest for a golfing holiday