ROMA 38 APARTMENT – BORMIO
ROMA 38 APARTMENT - BORMIO
via Roma, 38 - 23032 Bormio (SO) Brand new two-bedroom apartment for rent for holidays in the historic centre
Brand new two-bedroom apartment in the historic centre of Bormio
Roma 38 apartment is a brand-new two-bedroom apartment in the pedestrian street of Bormio, particularly suitable for families or friends looking for a rental solution in the town's heart. This apartment will particularly impress lovers of design and minimal style, completely renovated in 2020. When opening the front door, that "brand-new fragrance" will pervade: an apartment characterised by clean and modern design, equipped with all the features to guarantee a comfortable and unforgettable stay. This very modern apartment overlooks a lively pedestrian street. However, you will enjoy the silence and a magnificent view of the Reit, one of the symbolic mountains of Bormio, while having the priceless convenience of staying in the town's heart. Unique features of Roma 38 apartment in Bormio are the availability of large and comfortable spaces and the double bathroom, always a welcome addition for a group of friends or families with already grown-up children! Roma 38 apartment , managed by Bormio Stay, is available for short-term rentals in Bormio. Monica and Veronica are ready to welcome you and let you discover this magnificent territory and its endless opportunities! (CIR: 014009-CIM-00059)
Details of Roma 38 apartment in Bormio
Two-bedroom apartment completely renovated in 2020, with two bathrooms, in the historic centre of Bormio
Guests: up to 6

Area: 79 sqm

Bedrooms: 2

Beds: 1 double; 1 bunk bed

Bathrooms: 2

Dishwasher

Washer-Dryer Machine
Brand new two-bedroom apartment with two bathrooms
Roma 38 apartment is a brand-new two-bedroom apartment, which was completely renovated in 2020 and is in the pedestrian street of Bormio. Fitted with two bedrooms, one with a double bed and one with a bunk bed, two bathrooms, both equipped with a shower, it is ideal for families or groups of friends. The apartment is provided with everything you need to make your stay unique, in the name of comfort and functionality: it has a washing machine, dryer, dishwasher, oven/microwave, and Wi-Fi network. The apartment, located on the first floor, enjoys both a view of via Roma and its backside which confers it its tranquillity. It's the perfect mix between the priceless convenience of being in the heart of Bormio, and the chance to unplug and relax, typical of a holiday in the mountains. Roma 38 apartment has not a private garage, but our guests can reserve a parking space at a facilitated price in a parking lot, just 5 minutes walk from the property. Pets are not allowed in Roma 38 apartment. If you want to come on vacation with your four-legged friend, contact us directly and we will recommend our best solutions.
The services of the Roma 38 apartment in Bormio
A brand-new two-bedroom apartment with a linear and modern style
Traditional Oven and Microwave
"The apartment is very nice, tastefully decorated, and the photos do not lie. The hosts were accommodating and organised. Also, great to have guaranteed parking outside the old town. We will definitely stay here again!"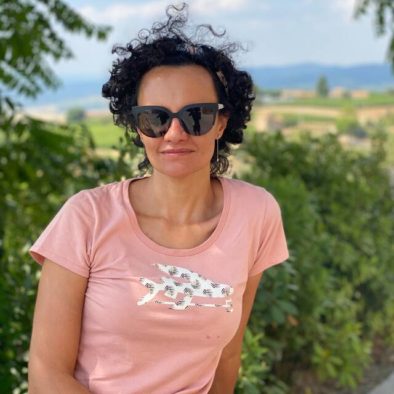 Barbara
Airbnb - August 2020