FIERA 11 APARTMENT – BORMIO
FIERA 11 APARTMENT - BORMIO
Via Fiera 11, 23032 Bormio One-bedroom apartment with parking space in the town centre
Tranquillity in the centre of Bormio
Are you a couple or a young family travelling and would like an apartment in the centre, but also in a quiet place? Then Fiera 11 apartmetn Bormio is the perfect choice for you. Recently renovated, this cosy one-bedroom apartment is the ideal location for a holiday in the centre, with all the comforts. Equipped with a reserved parking space in the communal courtyard, Fiera 11 is recommended for those looking for simple and not overly sophisticated solutions. The one-bedroom attic offers a beautiful view of Oga's mountains. From its skylights, you can observe the stellar vault while comfortably seated on the sofa or the bed. The unique feature of Fiera 11 apartment Bormio is the reserved parking. Fiera 11, managed by Bormio Stay, is available for short-term rentals: Monica, Veronica and the whole team are happy to welcome you and make you discover all the infinite opportunities among the territory. (CIR: 014009-CIM-00051)
Details of the apartment Fiera 11 in Bormio
Spacious one-bedroom apartment on the second floor in the centre
Guests: up to 4

Area: 43 sqm

Bedroom: 1

Beds: 1 double; 1 double sofa bed

Dishwasher

Washing machine

Bathtub

Reserved parking space
Couple relaxation in this cozy one-bedroom attic with a view
Fiera 11 apartment Bormio is a spacious and bright one-bedroom apartment on the second floor of a building close to the historic centre. The apartment has a kitchen, a living room with a sofa bed, a double bedroom, a closet with a washing machine and a bathroom with a bathtub. The apartment is equipped with all the comforts for a pleasant holiday: dishwasher, oven, microwave, wi-fi network and reserved parking space in the communal courtyard, a priceless quality for apartments for rent in the historic centre of Bormio. In this structure pets are not allowed, if you want to come on holiday with your four-legged-frend contact us for the best solution.
The services of the Fiera 11 apartment Bormio
Quiet apartment with all the amenities in you need for a comfortable holiday
Traditional Oven and Microwave
"Spotless, centrally located apartment. Very comfortable parking space. The communication and availability of the host were great!"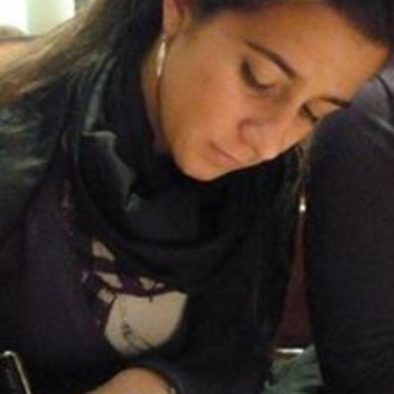 Maddalena (Italy)
Airbnb - August 2020