SAN GIOVANNI 13A CALIDARIUM APARTMENT – VALDIDENTRO
SAN GIOVANNI 13A CALIDARIUM APARTMENT - VALDIDENTRO
Via San Giovanni 13A, 23038 Valdidentro One-bedroom apartment with a garage and a bike room near the Bagni Nuovi in Bormio
All the comforts for sports enthusiasts a short distance from Bormio
For those who reach the Bormiese area for an active holiday, skiing, biking, or hiking, the San Giovanni 13A Calidarium apartment in Valdidentro, a one-bedroom apartment for rent 3km from Bormio, is what we recommend. Here, the warmth of Bormio's thermal waters will welcome you, anticipating its benefits for both body and mind. The apartment is situated in a quiet setting a few kilometres from Bormio, on the road that leads to Valdidentro and Livigno. It is a two-minute walk from QC Terme Bagni Nuovi and their park. You will savour the silence of the woods, the stillness of the surrounding nature, and the ability to fully appreciate it even from the balcony, while immersed in a good book. Take a pleasant 15 minutes' walk on the pedestrian path to reach the centre of Bormio. The unique feature of the San Giovanni 13A Calidarium apartment is the location, near QC Terme Bagni Nuovi, and the bike room, specially equipped for lovers of the two wheels. The San Giovanni 13A Calidarium apartment is available for short-term rentals.It is managed by Bormio Stay: Monica, Veronica and the whole team are happy to welcome you and let you discover the infinite activities of the territory! (CIR: 014071-CIM-00030)
Details of the San Giovanni 13A Calidarium apartment
One-bedroom apartment on the first floor 3 km from Bormio
Guests: up to 4

Area: 43 sqm

Bedroom: 1

Beds: 1 double; 1 double sofa bed

Dishwasher

Common Laundry Room

Garage

Bike Room
One-bedroom apartment near the Bagni Nuovi in Bormio
San Giovanni 13A Calidarium apartment in Valdidentro is a one-bedroom apartment on the first floor of a small building just below QC Terme Bagni Nuovi di Bormio and 3 km from the centre, in the Molina area (Valdidentro). The accommodation comprises a kitchenette with a dishwasher, a double sofa bed with 18cm mattress, a double bedroom, and a bathroom with shower. The one-bedroom apartment has a spacious balcony with a small table, deckchairs and chairs, combined oven, dry cleaner in the shared laundry room, bike room, private garage, TV and Wi-Fi network. The apartment block also has a small communal garden. Pets are allowed just on request, if you wish to come on holiday with your four-legged-friend contact us.
The services of San Giovanni 13A Calidarium in Valdidentro
A comfortable one-bedroom apartment equipped with all the comforts
Traditional Oven and Microwave
Pets Allowed ONLY on Request
"The structure is new, clean and with various comforts. There is a balcony with mountain views and a handy garage with electric doors. The location is strategic to reach several mountain resorts by car and I Bagni Nuovi on foot."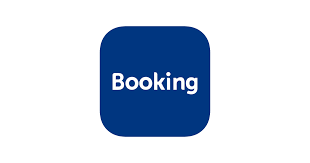 Stefano (Italy)
Booking.com - August 2020