DEI SANA 8 APARTMENT – VALDIDENTRO
DEI SANA 8 APARTMENT - VALDIDENTRO
Via dei Sana 8, 23038 Turripiano Fior d'Alpe Valdidentro Beautiful two-room apartment in a restored house with a typical mountain flavour
A leap into local history, just a few kilometres from the centre of Bormio
Couples or small families who like to immerse themselves in the territory through history will enjoy the Dei Sana 8 apartment inValdidentro. A two-room apartment for rent a few kilometres from the centre of Bormio, on the way to Livigno. The apartment is located in the Residence "Monte Scale", built in the 1600s and partially renovated towards the end of the 1800s. The recent restoration work, from which the Yellow Submarine apartment was born, has preserved and enhanced the typical characteristics and existing architectural elements. The vaulted rooms and the traditional pinewood cladding of the rooms called in Valtellinese dialect "stua" stand out. Impossible upon entering to not savour the past through the architecture and the warmth of a typical mountain house. The warmth of the wood will convey a welcoming and safe sense of refuge, as well as comfortable and functional, having just been done and designed to meet the needs of modern guests and families. The apartment Dei Sana, named also Yellow Submarine in the memory of the owner's father, Mr Antonio, is perfect for lovers of the typical mountain traits, warmth, and intimacy. Indeed, the Yellow Submarine apartment is a large and livable two-room apartment. It lends itself well to accommodate couples or small families, thanks to the additional retractable bed in the double bedroom. Unique pluses are the quiet location, a short distance from Bormio, the private parking space and the authenticity of the structure. The Dei Sana 8 apartment near Bormio, managed by Bormio Stay, is available for short-term rentals near Bormio: Monica, Veronica and the whole team are ready to welcome you and let you discover this magnificent area and its endless opportunities. (CIR: 014071-CIM-00052)
Details of the Dei Sana 8 apartment in Valdidentro
Spacious first-floor, two-room apartment in a typical mountain style.
Guests: up to 4

Area: 55 sqm

Bedroom: 1

Beds: 1 double bed + 1 foldaway baby bed 140x70; 1 double sofa bed

Microwave and traditional oven

Private parking space

Ski storage in the apartment
Two-room apartment a stone's throw from Bormio with private parking space
Dei Sana 8 apartment in Valdidentro is a typical mountain style two-room apartment. It was born from the recent restoration of a historic house in a small district near Bormio. The apartment, available for short-term rentals, is located on the first floor of a beautiful house with vaulted ceilings and antique wooden stairs. It has a double bedroom with a comfortable retractable baby bed of 70x140 cm and a large living area with a kitchenette and a double sofa bed. It can accommodate up to 4 guests. The living area, a classic wood-panelled "stua", conveys all the warmth of a small mountain apartment, where you can enjoy pleasant moments of relaxation with friends or family. The Dei Sana 8 has all the comforts for an unforgettable holiday, including: washer-dryer machine, dishwasher, induction hob, microwave and traditional oven, fridge and small commonly used appliances, such as a kettle, a coffee machine and hairdryer. The smart TV and the Wi-Fi network complete the furnishings. It also has a very comfortable ski and boots compartment right in the apartment. For entertainment, you will find a gaming console to play fun games together. Pets are not allowed in the structure, if you wish to come on holiday with your four-legged friend, contact us to receive the best solution.
The services of the Dei Sana 8 apartment
A spacious two-room apartment with a historic flavour equipped with all the comforts
Recommended for couples with children
Kettle and Coffee Machine
Microwave and Traditional Oven
"We were lucky enough to be among the very first to stay in this lovely apartment, well-finished and with all the comforts. The apartment is in a renovated building with few guests and, therefore, very quiet. The logistics are perfect: a few minutes from Bormio but with the possibility to move easily towards the Val Viola and Livigno."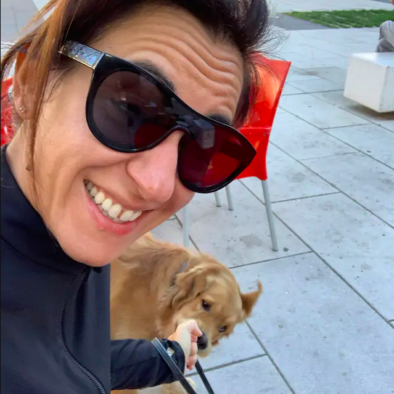 Chiara - Italy
Airbnb - January 2021