Bormio Spa
Bormio Spa Resort: regenerate yourself with a dip in the hot thermal waters
Discover the differences between Bagni Nuovi, Bagni Vecchi and Bormio Terme: to each his relaxation!
The history of tourism in Alta Valtellina is closely connected with the thermal baths of Bormio.
Thanks to its nine millenary thermal springs, which feed three very modern centres, Bormio is known as one of the Alps' most renowned spas.
The well-known properties of thermal water have, over the years, been expertly framed in heavenly settings. Thus, many guests come specifically for a relaxing break at Bagni Nuovi or Bagni Vecchi.
Suppose you are thinking of coming to Bormio for a wellness weekend or an all-sport holiday. Then, a stop at the Baths of Bormio is mandatory. You will be spoilt for choice among our three spas:
I Bagni Nuovi di Bormio
I Bagni Vecchi di Bormio
Bormio Terme
All facilities are well worth a visit, but now we want to guide you in choosing between the three, especially if you've never been there before.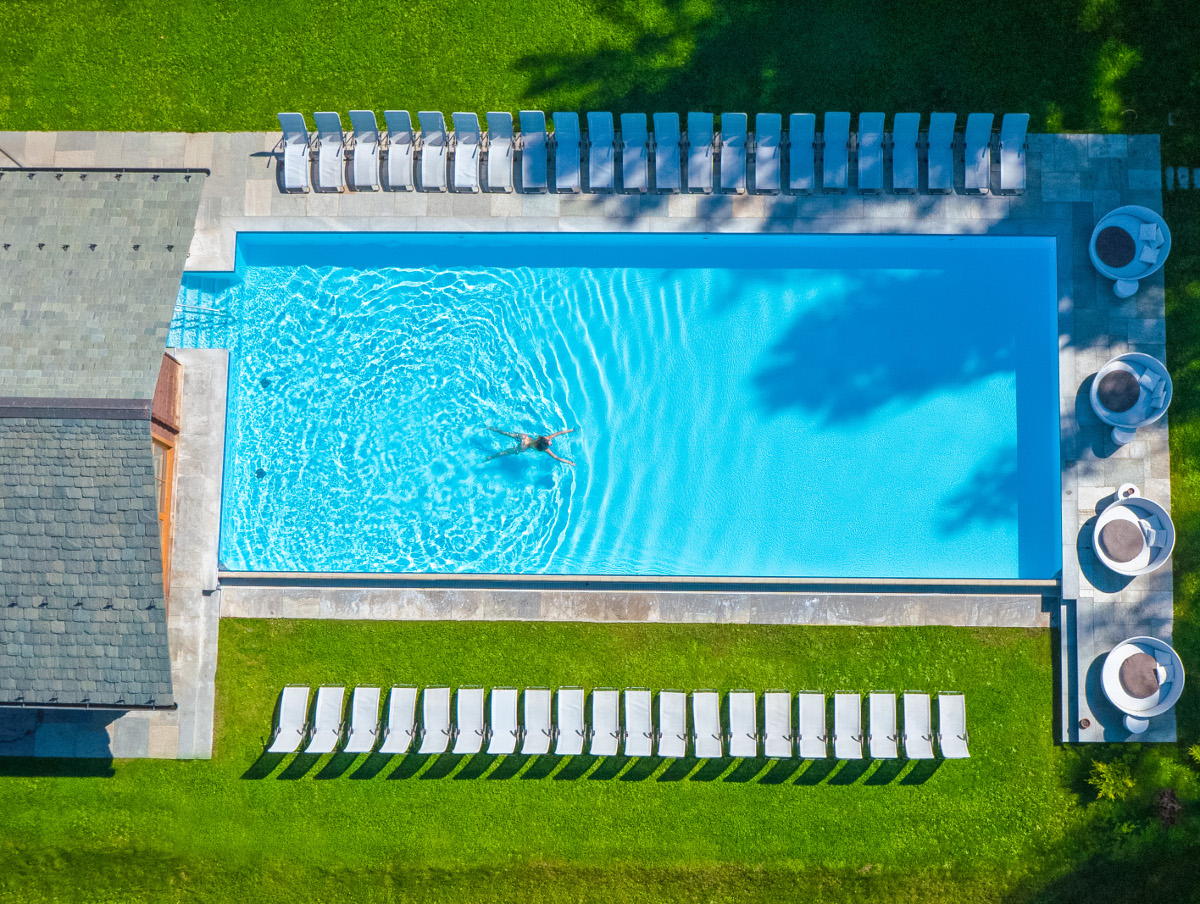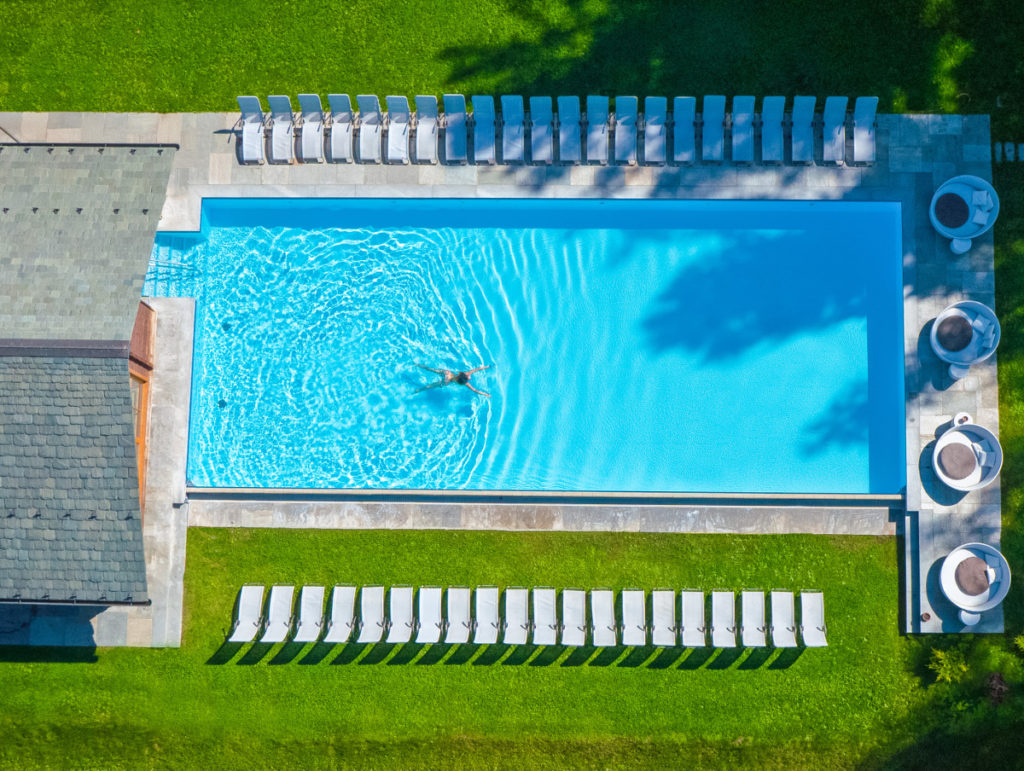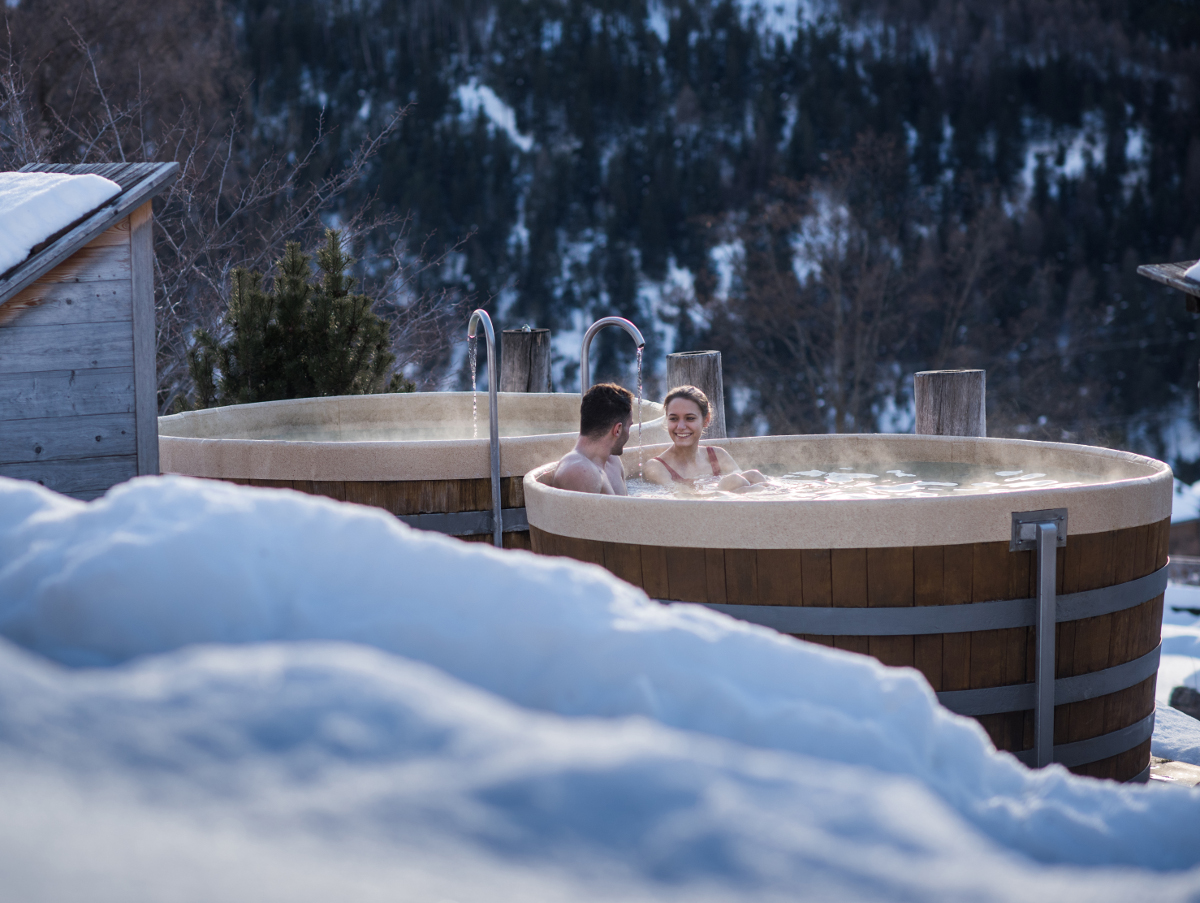 If you visit us on a sunny and warm summer day, our suggestion is to visit QC Terme Bagni Nuovi. You will enjoy the large outdoor spaces.
Here, you can immerse yourself in history with the brand new sensory path. Discover the tradition of well-being, initiated by the ancient Romans, and then lose yourself among the countless sections of the largest thermal park in the Alps:
i Giardini di Venere: a vast thermal garden where you can rediscover contact with nature;
le vasche di Saturno, composed of the tanks, the "baitel", and the waterfalls that made up the ancient "Bath of the Sheep";
la vasca delle Naiadi that is, the ancient healers, a swimming tank, ideal for post-sauna metabolic rebalancing;
il giardino di Dafne, a verdant corner of relaxation, where you can contemplate the view and escape the stress and daily tensions;
l'Olfattorio, ideal to awaken unexpected evocative sensations, memories and emotions;
la Sala Olimpica, where you can retrace the history of cycling, Olympic discipline since the dawn; and
il Salotto di Narciso, a succession of sensory temptations, beyond which you will discover a secret passage.
If, on the other hand, you come to Bormio in Winter and plan to go to the spa on a day with uncertain or cold weather, we recommend choosing QC Terme Bagni Vecchi. Here, you can savour the millenary history of the thermal spa through the different areas that lead you from discovering one of the springs to a breathtaking view of the Bormio Conca.
You will visit:
i Bagni dell'Arciduchessa, a path to regenerate the body (especially the skin), the spirit and the mind;
la Grotta sudatoria, built in 1827, is the obligatory passage for an intriguing journey through time to one of the hot springs;
la Vasca Panoramica, a suggestive and unique point of view on the Bormio Conca, ideal for breathtaking selfies;
i Bagni Romani to discover one of the sources of hot water;
i Bagni Medievali, a detoxifying path for the body, based on saunas; and
i Bagni Imperiali suited for a refreshing process and the recovery of physical and psychological well-being.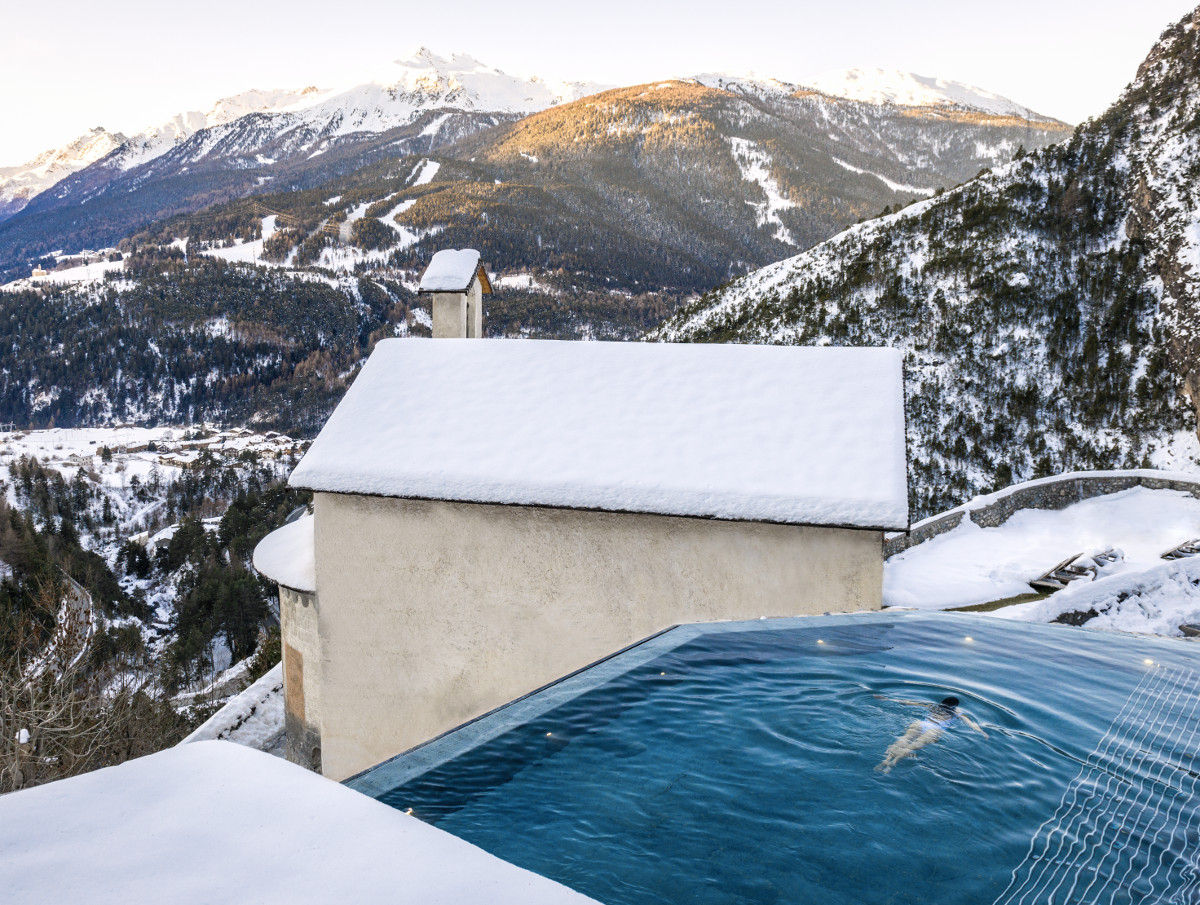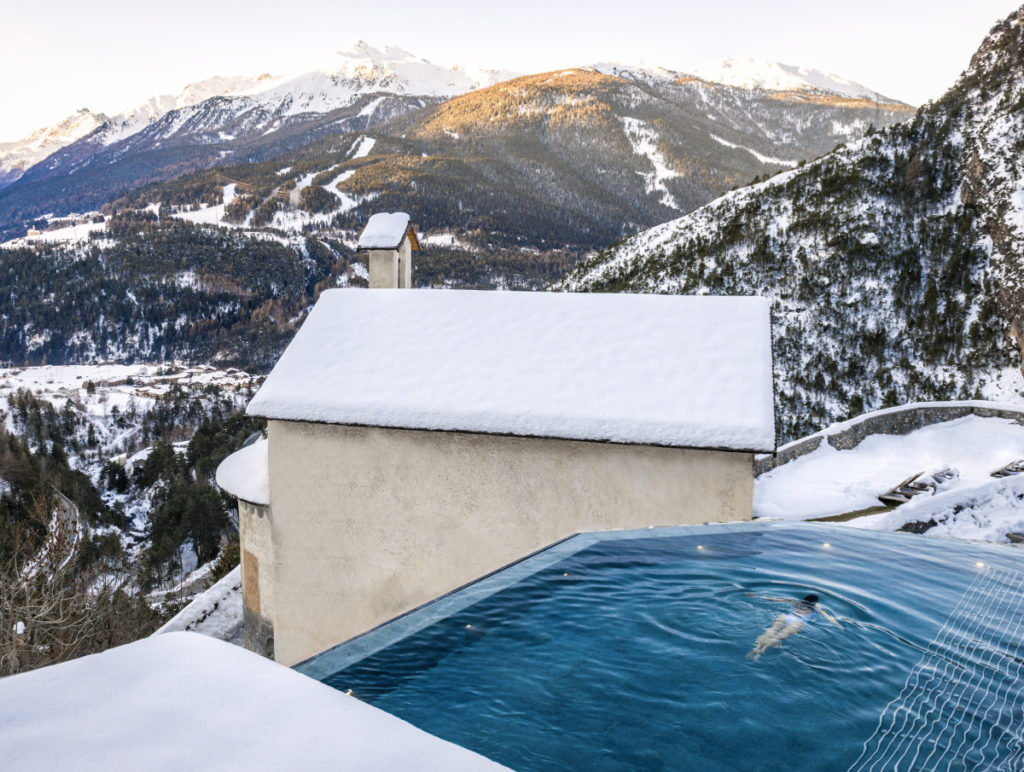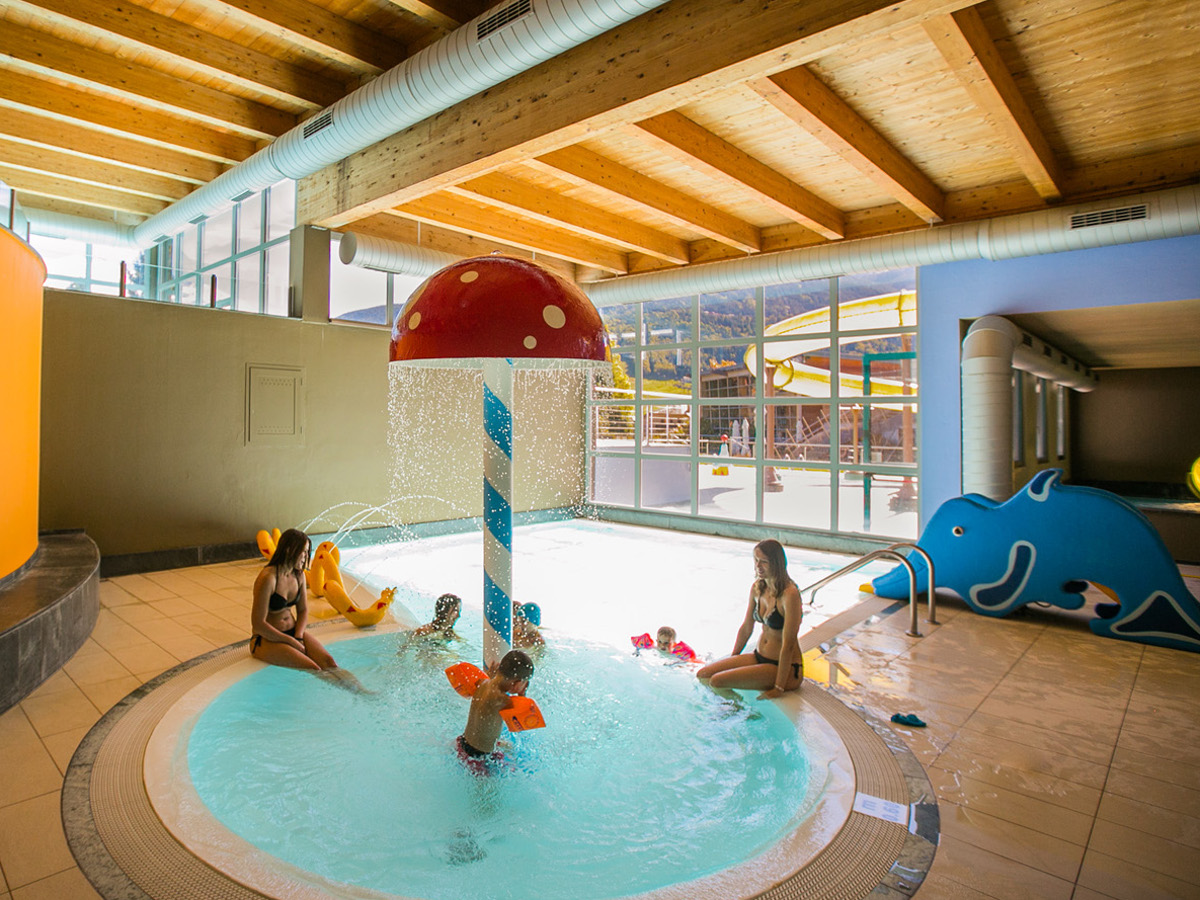 Finally, there is nothing better than a half-day at Bormio Terme if you are in Bormio with the whole family. The thermal spa, a stone's throw from the centre of the town, is a real paradise for the little ones, with pools dedicated to them, both indoor and outdoor. Adults, however, will also find wellness trails, which are worth a visit. The thermal park of Bormio is divided into the following areas:
Children's areas
Water slide of 60 meters: for moments of fun for both little and older ones!
"Fungo" indoor tub: flooded with sun, it is the ideal place to let children play, even the little ones, so that they become familiar with the water;
Children's pool, a real thermal pool with 60 cm high water to start doing the first swims safely;
Outdoor "clown" tub: a triumph of outdoor jets.
Adult areas (reserved for over-16s)
Loggia termale: with water at a temperature of 35 ° C and a fantastic view of the Stelvio Track
Sauna and Steam Room
Areas for everyone, such as:
Indoor and outdoor swimming tank, with temperatures between 28° and 29° C;
Swimming pool "Quattro Stagioni" for moments of family sharing and relaxation with any weather conditions;
Solarium and Thermal Park, for a moment of break, with a dip in nature!
Bormio Terme also has a bar – bistro available to all guests and outdoors, a beauty and massages area and another reserved for spa treatments, recognised by the SSN (Italian National Health System).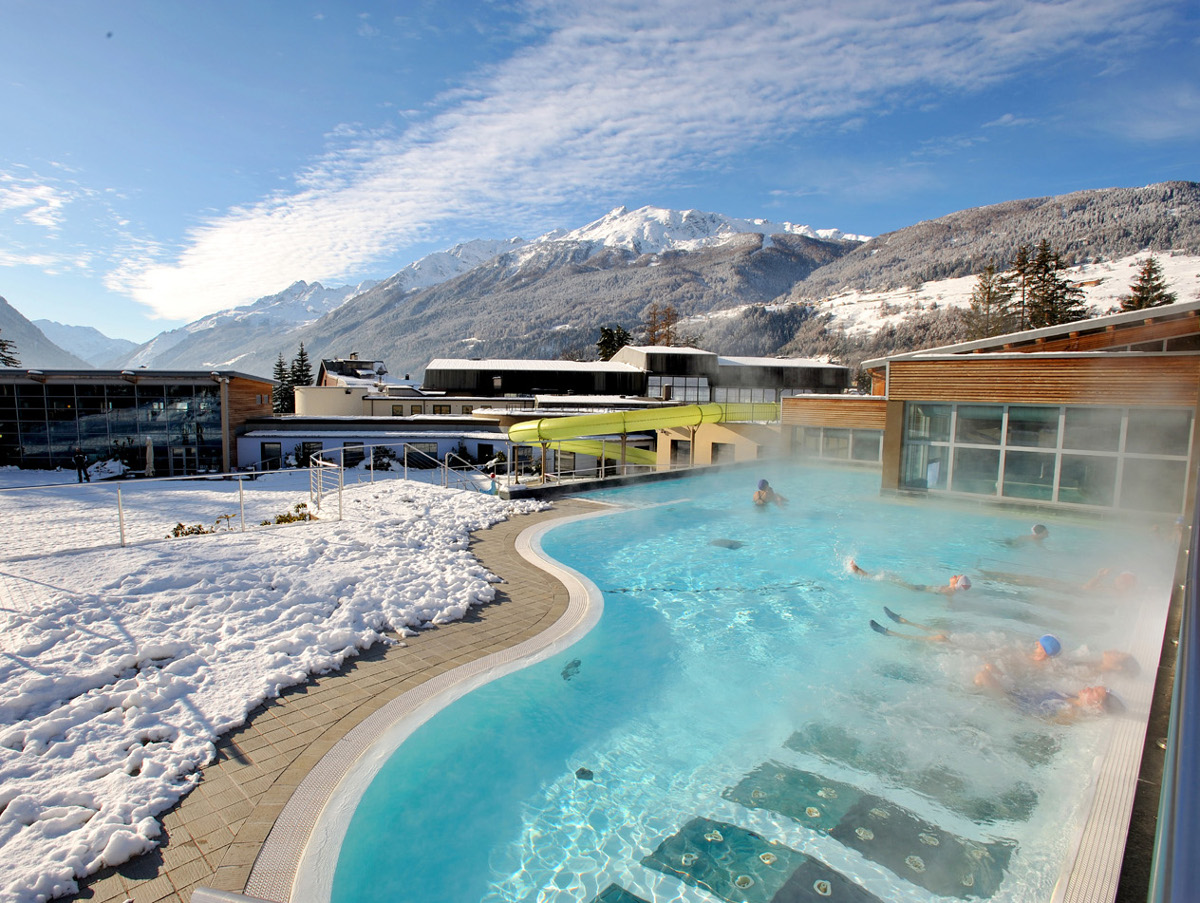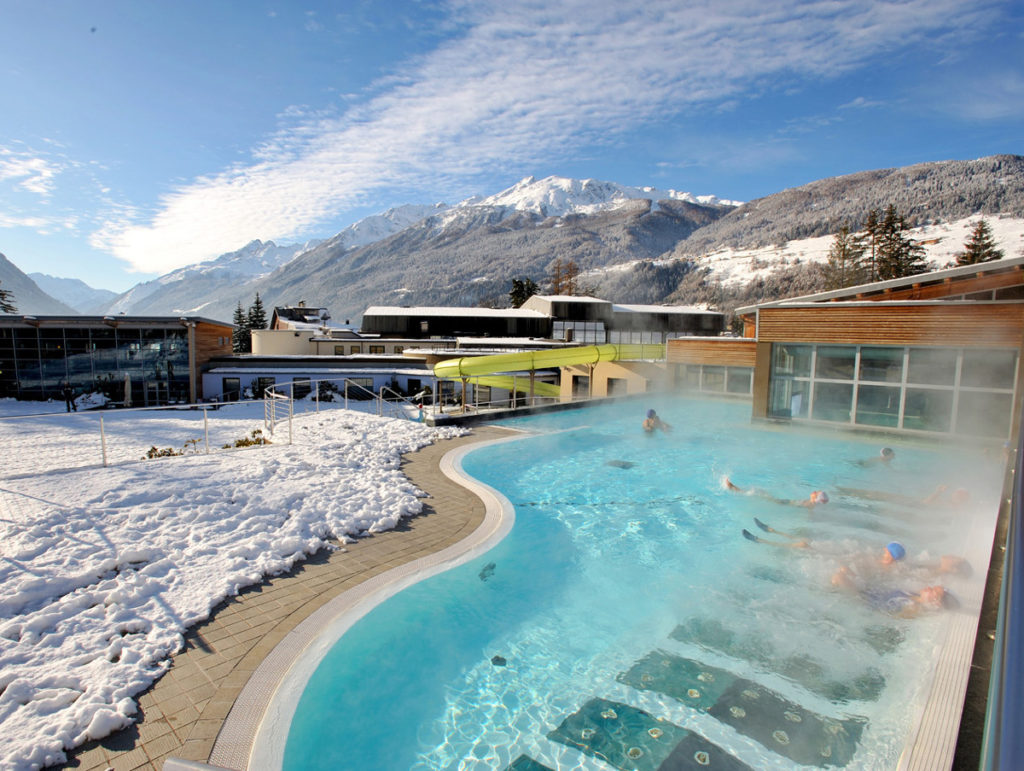 The apartments we suggest for a spa break