Bikepark Bormio
Bikepark Bormio: all the suggestions for downhill and freeride MTB lovers
If you are an advanced level MTBiker and prefer the descent, in Vallecetta, you can discover a Gravity Park for true connoisseurs
The Bikepark Bormio, which develops on the side of the ski lifts, from Cima Bianca (3,012 m) to Bormio 2000 (1,950 m), is ideal for those looking for adrenaline on their bikes.
Seven downhill runs and an epic 13 km freeride descent that twist and turn entirely through the Stelvio National Park are the alternatives you can choose from once you get off the cable car at an altitude of 3000 meters.
The Bikepark Bormio, built in 2014, is usually open from the end of June to mid-September and is a destination of excellence for experienced bikers, lovers of nature and wilderness areas.
The Bikepark Bormio rose to the fore in the national downhill chronicles right from the start, thanks to the fact that it hosted the final of the Gravitalia National Circuit.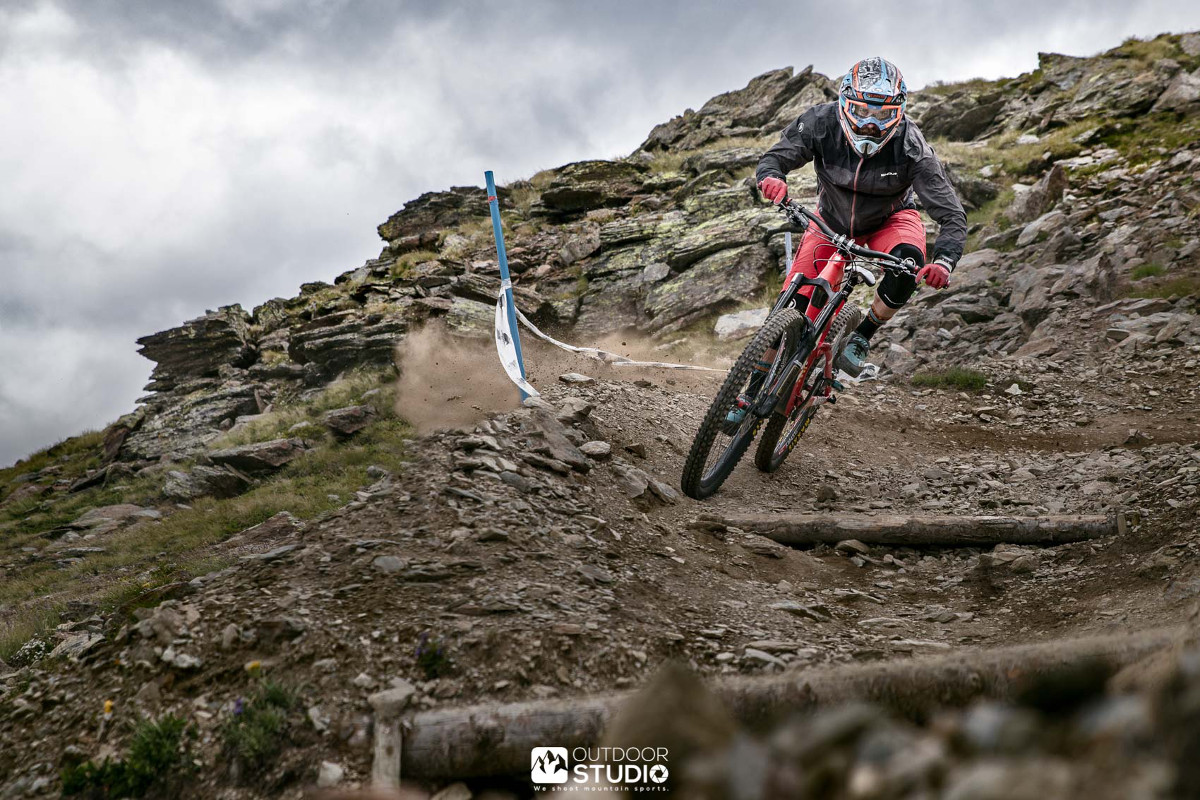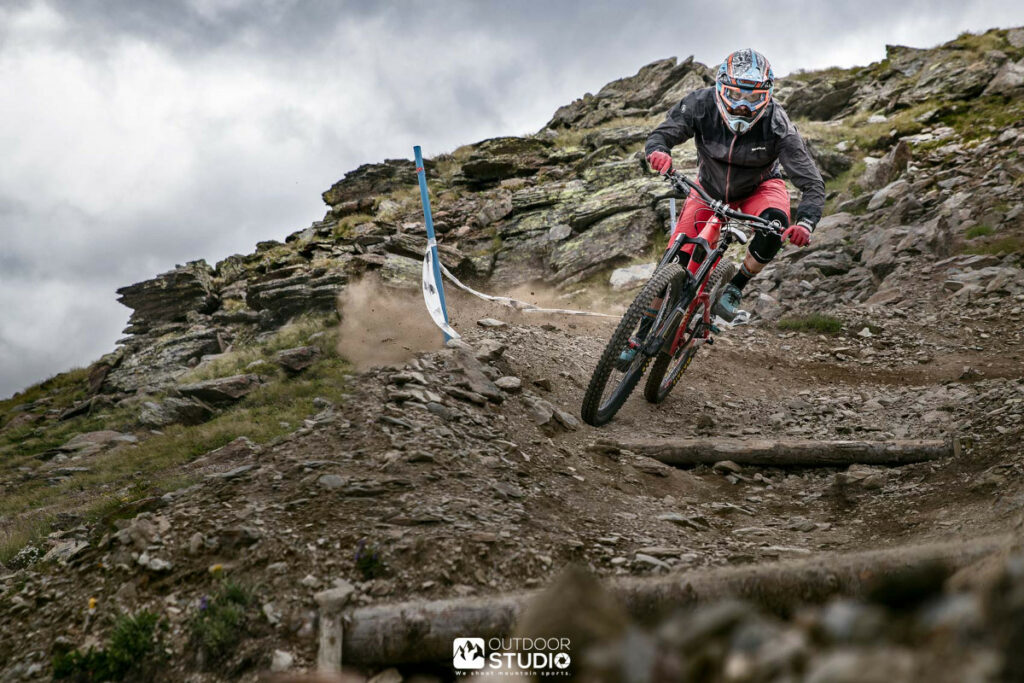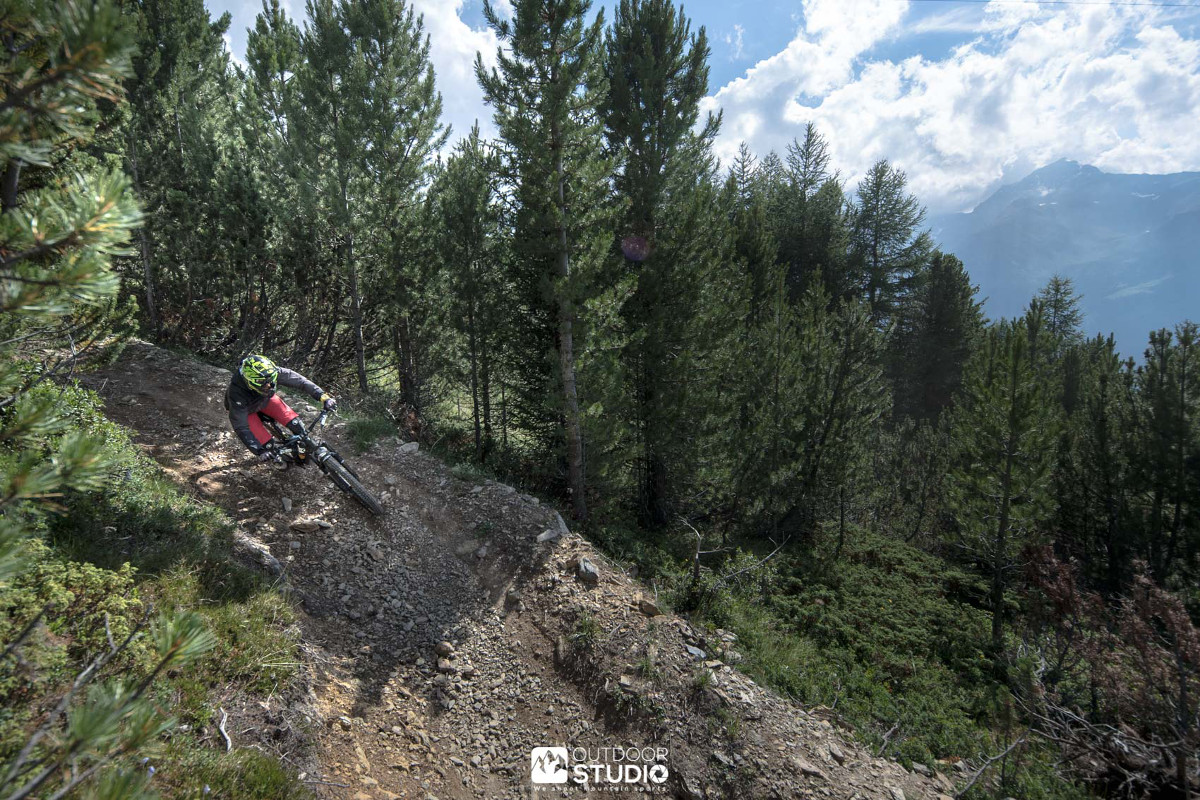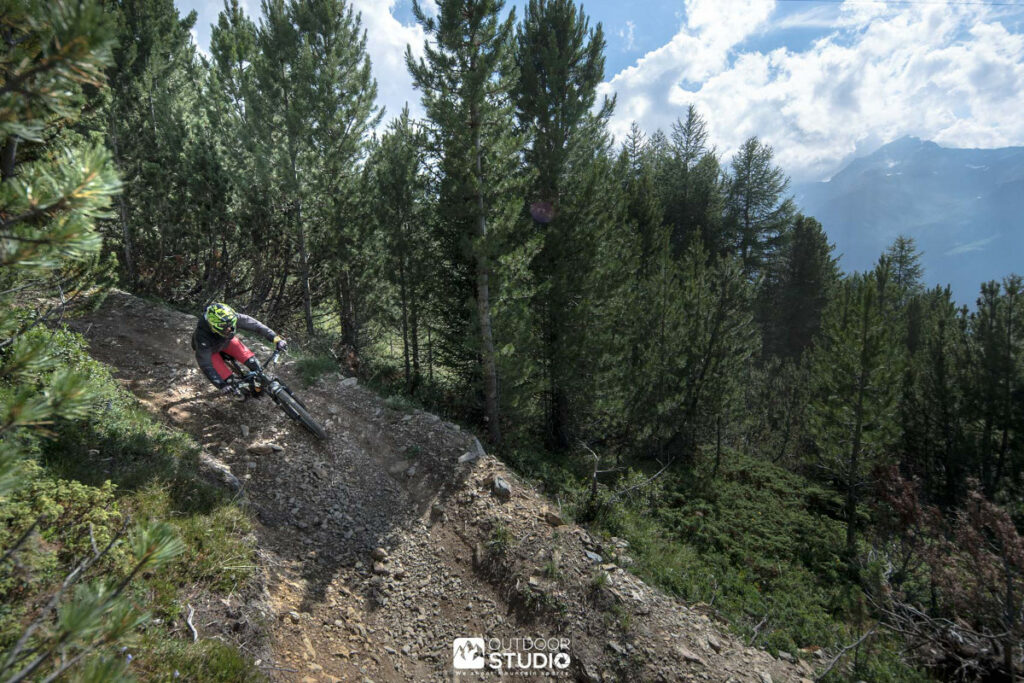 The seven downhill tracks of the Bike Park Bormio
The downhill slopes, which twist and turn between 3000 and 2000 meters, differ from those of other bike parks for the variety of terrain they present. Start on the rocks of Bormio 3000, move on to the grass of the ski slopes or the worked inside the forest, between natural and artificial obstacles.
The technical level required to tackle the slopes safely while having fun is medium-high. Here is the complete list of trails, with the technical data of each:
Paul Newman
Red/blue slope: starts with a long snake of curves on the wall just below Bormio 3000 that winds on a rocky and therefore challenging background. After that, the second part is more manageable.
Length: 1,800 meters
Difference in altitude: 356 meters
Max slope: 25 °
Viper
Blu slope, easy and fun, suitable for everyone. A series of curves and parabolics on the grass, ideal for those who need to practice and increase their confidence with MTB descents. The slope's steepness is reasonable, and therefore it is fun to get some speed. Special note: the panoramic view of the trail is excellent!
Length: 2,100 meters
Difference in altitude: 400 meters
Max slope: 19 °
Golf Club
Blue slope, enjoyable in a quiet and reassuring setting inside the woods.
The trail winds along the Rocca Est ski lift ascent and is full of parabolics and wooden walkways. Once on the "Pozzo dell'acqua" road, you can return to Bormio 2000.
Length: 1,700 meters
Difference in altitude: 349 meters
Max slope: 18 °
Panther
Black slope, very technical, with challenging slopes, narrow passages and a final drop from a rock. Trails reserved for expert bikers.
Length: 300 meters
Difference in altitude: 40 meters
Max slope: 30 °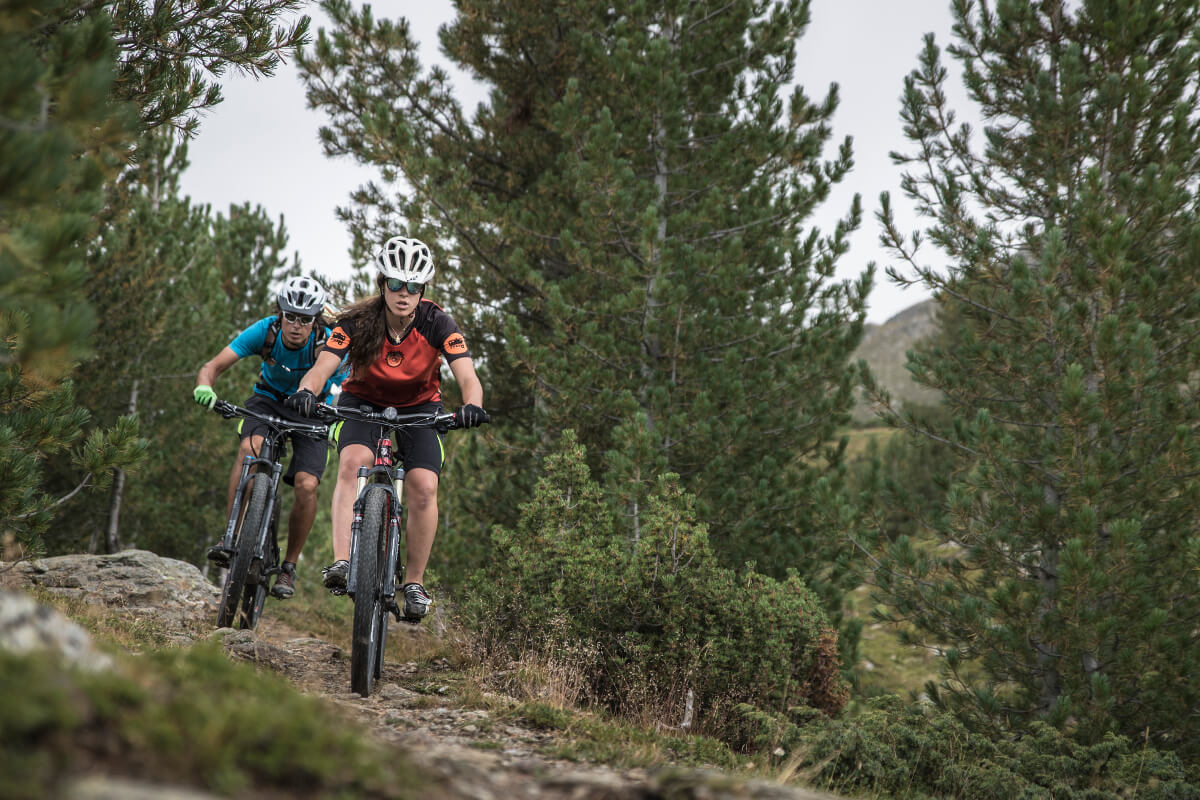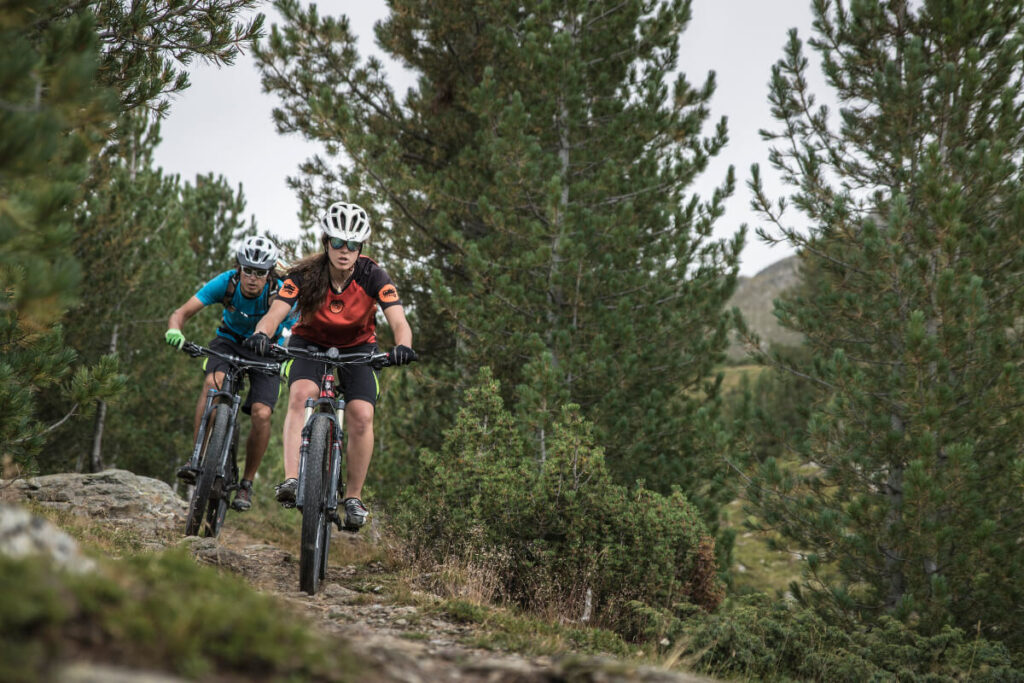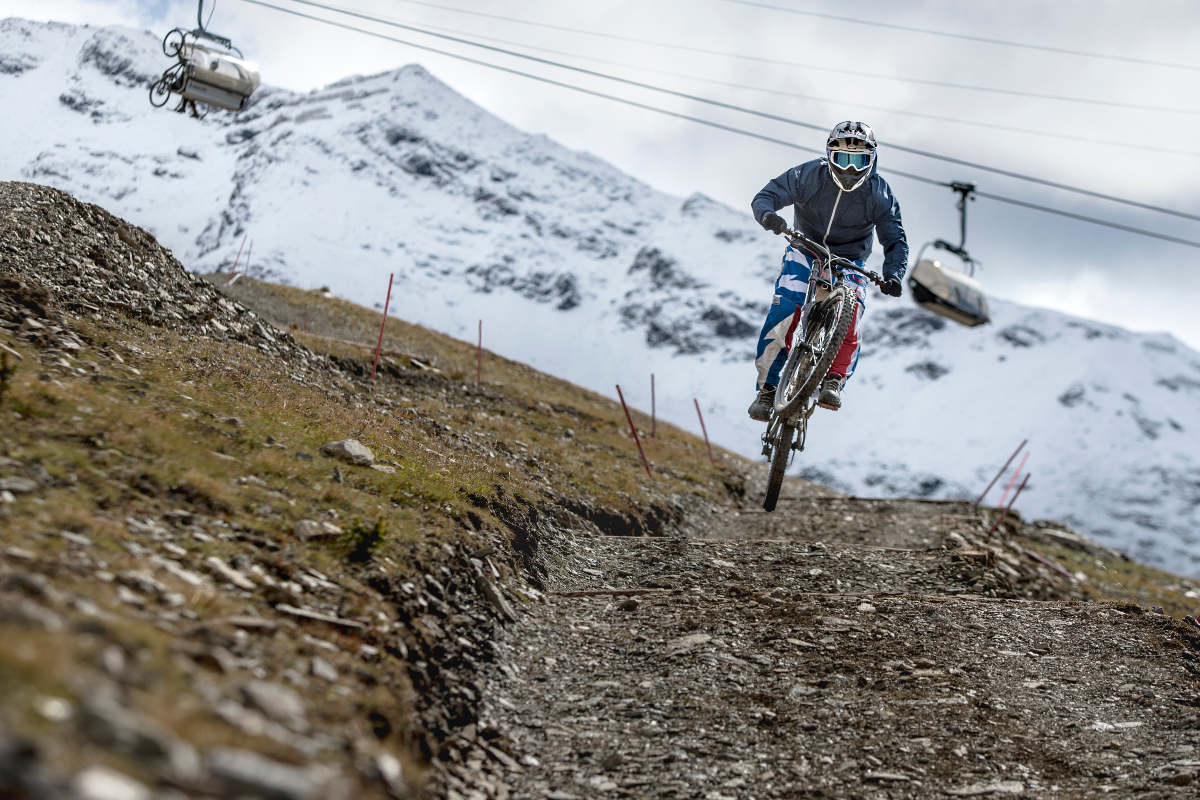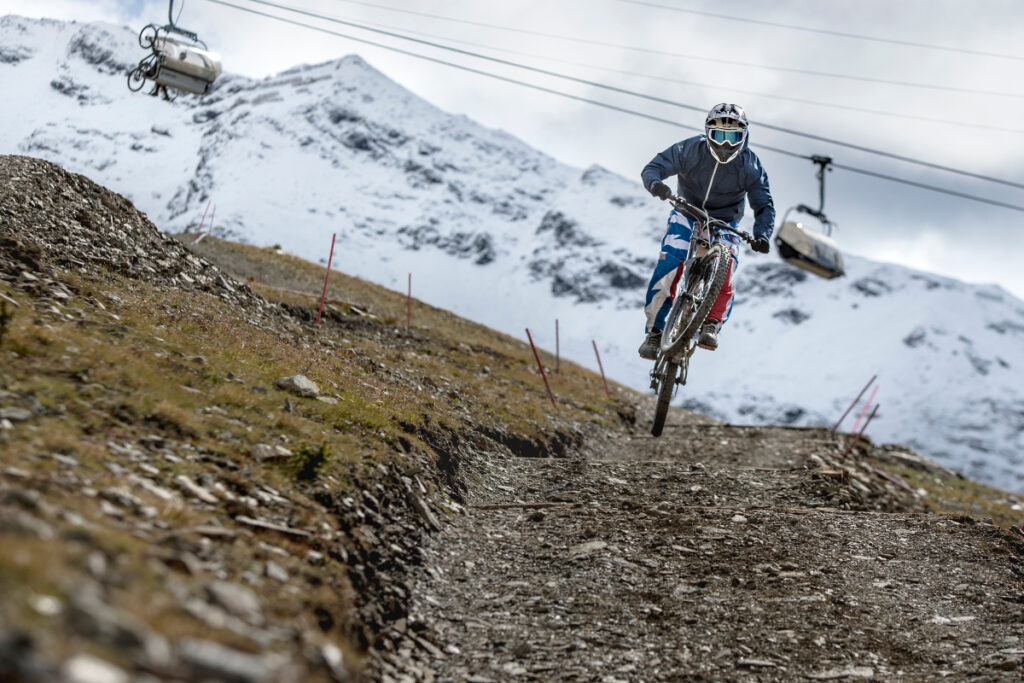 Hell Rocks
Black slope, very steep reserved for those who are not afraid by the steepness of the hill and the suggestive environments.
Length: 400 meters
Difference in altitude: 100 meters
Max slope: 29 °
Autobahn
Red slope, of medium difficulty. Flow-style trail with a wide track for speed lovers.
Possible to access the jump area if you want.
Length: 800 meters
Difference in altitude: 548 meters
Max slope: 19 °
Zombie
Red slope, not to be underestimated: a single trail built along the line of a ski lift with challenges in and out of the woods, wooden structures, jumps, bumps and parabolics.
North shore optional.
Length: 1,400 meters
Difference in altitude: 253 meters
Max slope: 23 °
13 km of Freeride between Bormio and Santa Caterina Valfurva
If you count yourself among freeride lovers, you like natural paths to express yourself and your creativity. So, if you are looking for wild tracks that open the doors to new hidden gems, the itinerary connecting Bormio 3000 to Santa Caterina Valfurva, going through beautiful little lakes and the "Laghi di Profa", is not to be missed!
13 km, all downhill and entirely in the Stelvio National Park, are waiting for you for a beautiful freeride adventure.
Rental and Alpine Lodges
If you need the most suitable MTB for your chosen adventure, there is no need to worry. At the start of the Bormio cable car, a super-equipped rental awaits you with the best downhill, freeride, cross country or pedal-assisted vehicles.
Moreover, along the Bike park, there are tons of possibilities for choosing lodges to stop for a regenerative meal and some well-deserved rest.
For more information visit Bikepark Bormio.
Photo credit: Outdoor Studio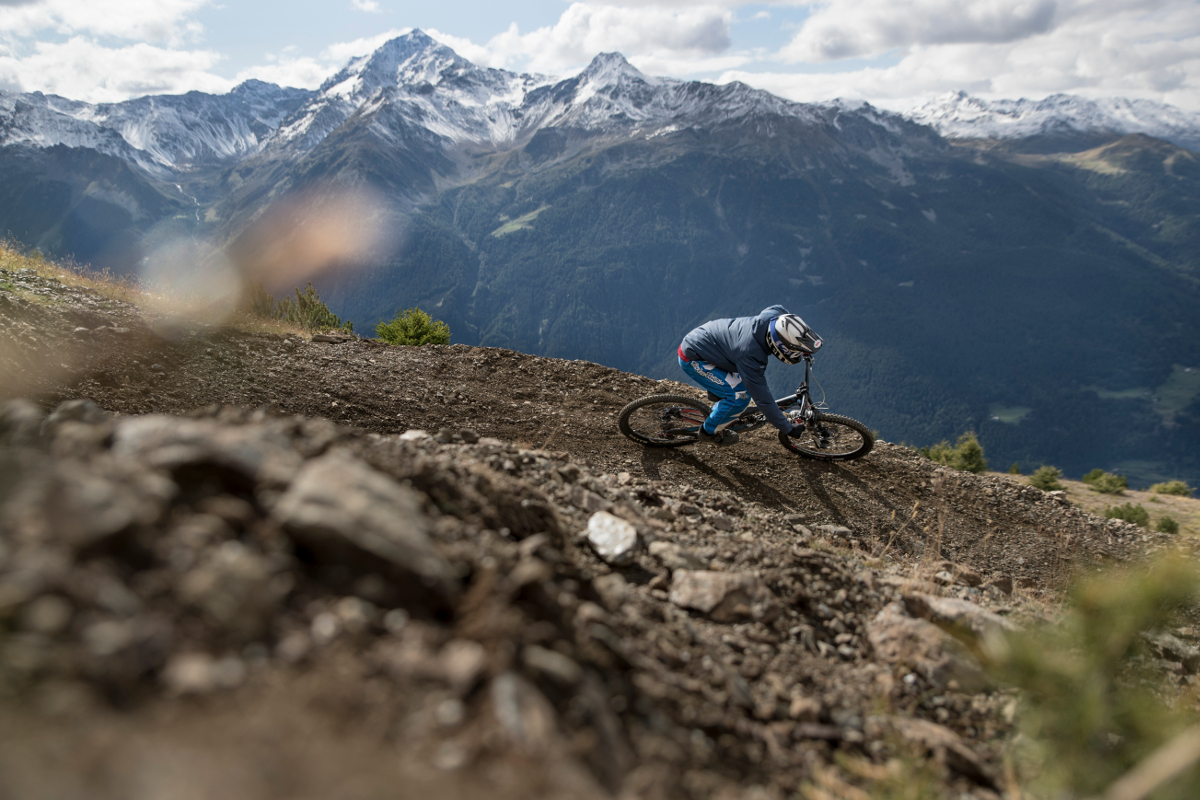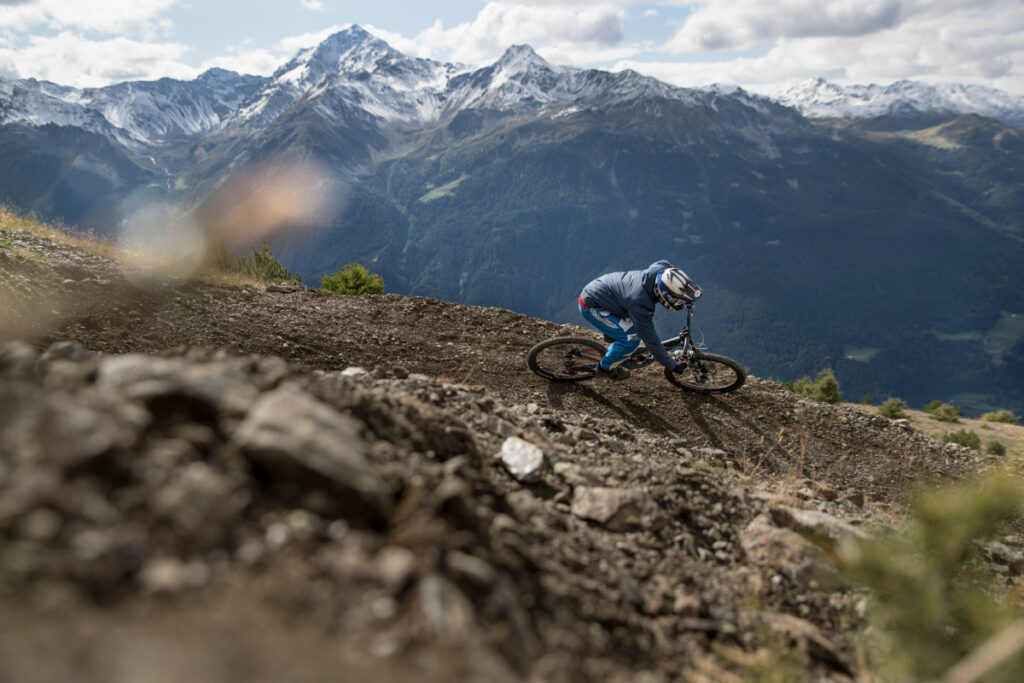 The apartments that we suggest for a full holiday in the Bikepark Bormio