MERALDA 2 APARTMENT – SANTA CATERINA VALFURVA
MERALDA 2 APARTMENT - SANTA CATERINA VALFURVA
Via Meralda 2C, 23030 Santa Caterina Valfurva Cute one-bedroom apartment on two floors for an unforgettable snow holiday
Cosy two-room apartment for families who love sports and nature
Meralda 2 apartment in Santa Caterina Valfurva is ideal for families with children looking for a comfortable accommodation to enjoy an holiday on the snow or in the greenery of the Stelvio National Park. Upon entering, you will be amazed by the cosy warmth of this apartment. Meralda 2 apartment in Santa Caterina Valfurva is simply a nest for families on an active holiday. Despite its small size, the Meralda 2 apartment was designed by a father of a family and therefore lends itself to being transformed into a pleasant play space for the little ones on the afternoons returning from skiing or walking. In fact, it will be enough to gently push the beds towards the wall and they will magically enter the attic, creating a spacious room for having fun with games. Unique features Meralda 2 apartment are the panoramic view on the mountains, the quiet location and the proximity to the ski slopes. Meralda 2 is available for short-term rentals in Santa Caterina Valfurva. It is managed by Bormio Stay: Monica, Veronica and the whole team are ready to welcome you and let you discover this magnificent area and its endless opportunities! (CIR: 014073-CIM-00016)
Details of Meralda 2 apartment in Santa Caterina Valfurva
One-bedroom apartment on two floors a few steps from the ski slopes of Santa Caterina Valfurva
Guests: up to 5

Area: 44 sqm

Bedroom: 1

Beds: 1 double; 1 bunk bed and 1 single bed

On two levels

Garage - 4WD required in winter

Small common garden

A stone's throw from the ski slopes of Santa Caterina Valfurva
A stone's throw from the ski slopes and hiking path
Meralda 2 apartment in Santa Caterina Valfurva is a two-room apartment on two floors. This apartment is located in a small newly built condominium in the upper part of the village. It has a living area with kitchenette and sofa bed on the entrance floor; while upstairs there is a bedroom with double bed, bunk bed and single retractable and walk-in closet. Meralda 2 apartment in Santa Caterina Valfurva is equipped with a kitcenette with induction hob and microwave, dishwasher, washing machine, a small TV, Wi-Fi network and small balcony. The apartment also includes a communal garden, ski storage and a garage, which can only be used in winter by 4x4 vehicles. Pets are not allowed in this structure, if you wish to spend a holiday with your four-legged friend, contact us for the best solution.
The services of the Apartment Meralda 2
All the comforts for a pleasant stay in the mountains
Traditional Oven and Microwave
Garage (4WD winter required)
"Small, clean and tidy apartment, with all the necessary amenities for a family."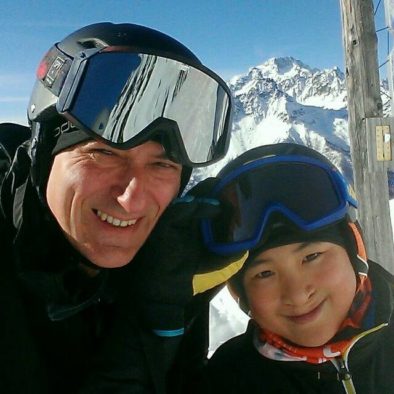 Dario (Italy)
Airbnb - August 2020