BAGNI NUOVI APARTMENT – VALDIDENTRO
BAGNI NUOVI 12 APARTMENT - VALDIDENTRO
Via Bagni Nuovi 12, 23038 Molina Valdidentro A three-room apartment recently renovated a stone's throw from the Bagni Nuovi and surrounded by greenery
A dip in nature a stone's throw from the Bagni Nuovi and Vecchi of Bormio
When you go on holiday with your family or friends, do you usually look for a secluded solution, immersed in nature, and at a short distance from the main attractions? If you like reserved and quiet settings, the Bagni Nuovi 12 apartment in Valdidentro, a three-room apartment for rent a stone's throw from Bormio, is what we recommend. The apartment, recently renovated, is located in an apartment block surrounded by greenery, a stone's throw from the Bagni Nuovi and their park. This uncontaminated forest unites two of the major spas of the Bormiese area, the Bagni Nuovi and the Bagni Vecchi. The Bagni Nuovi 12 apartment is the ideal base for friends who want to enjoy themselves at the spa. It also suits families who love nature, outdoor sports and wish to explore Bormio and the neighbouring territories. Entering, you will breathe the scent of home, enjoy the large living area heated by a modern pellet stove. The modern-style furnishings make it a comfortable solution even for families with children who will enjoy the balcony and the large shared garden. The unique plus is the location. It's nicely located in a shared park, a stone's throw from the Bagni Nuovi di Bormio and their garden. The Bagni Nuovi 12 apartment near Bormio, managed by Bormio Stay, is available for short-term rentals near Bormio: Monica, Veronica and the whole team are ready to welcome you and let you discover this magnificent area and its endless opportunities. (CIR: 014071-CIM-00050)
Details of the Bagni Nuovi 12 apartment in Valdidentro
Comfortable two-bedroom apartment recently renovated.
Guests: up to 6

Area: 59 sqm

Bedrooms: 2

Beds: 1 double bed; 1 bunk bed and 1 single bed; 1 foldaway double bed

Washing machine

Common garden

Balcony

Communal parking space
Two-bedroom apartment and pellet stove in the living area
The Bagni Nuovi 12 apartment in Valdidentro is a recently renovated three-room apartment with modern taste. It can accommodate up to 6 guests. Located on the ground floor of a large building surrounded by a common garden, the apartment available as a holiday home has a double bedroom, a bedroom with a bunk bed and a single bed and a pleasant living area with a sunny balcony. The apartment has a kitchenette equipped with everything needed for a comfortable stay: induction hob, traditional oven and fridge, dishwasher, plus some small appliances such as a kettle and coffee maker. In the bathroom there is a shower and a washing machine. The Smart TV and the Wi-Fi network complete the furnishings. The Bagni Nuovi 12 apartment is located a 2-minute walk from the spa center of the same name, Bagni Nuovi, and its park, where in spring it is possible to admire the flowering of rhododendrons, which make the forest colorful and enchanted. In 5 minutes by car you can also reach the center of Bormio, with all the restaurants, bars and shops, to enjoy a dinner after a relaxing day. In addition to relaxation, if you also love sports and in particular cycling, this accommodation is very convenient for starting the ascent to Passo Stelvio, just continue a few meters along the street and you will find yourself directly on the hairpin bends of the Stelvio. From here, it is also possible to start the easy Pedemontana walk, which runs through the larch forest just above Bormio, offering unique views. The structure does not accept animals, if you wish to come on holiday with your 4-legged friend, contact us to receive the best solution.
Services of Bagni Nuovi 12 apartment
A comfortable and modern apartment equipped with everything you need for a relaxing holiday
Kettle and Coffee Machine
"This apartment is the best you can have in the Summer months (in Winter, we don't know because we didn't stay there). Directly on the road that leads to the Stelvio pass, near the road to Livigno. It's situated in a quiet location, very well furnished and comfortable. Afternoon sun with deckchairs on the balcony. Perfect for hikers, motorcyclists, etc. Not near the centre of Bormio, but only 5 minutes by car. The two of us had a great time."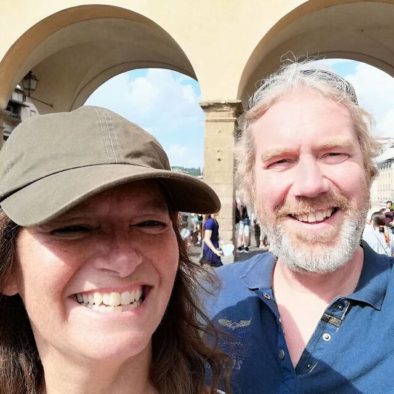 Tw (Belgium)
Airbnb - September 2020